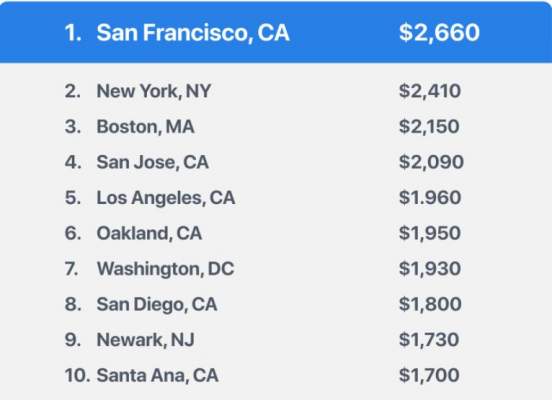 Santa Ana is now ranked as the 10th most expensive rental market in the nation last month with the prices of one and two bedrooms settling at medians of $1,700 and $2,400, respectively, according to the latest National Rent Report by Zumper.
The report covers 100 cities nationwide, with data aggregated from over one million active listings, and includes a National Rent Index for one and two bedroom units. 
National Highlights
Overall, the national one-bedroom median rent remained flat at $1224 last month, while the two-bedrooms increased 0.3% to $1491.
Notably, the price of two bedrooms is up 13.7% since this time last year.
Other O.C. rents ranked by Zumper: