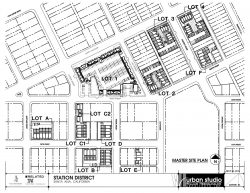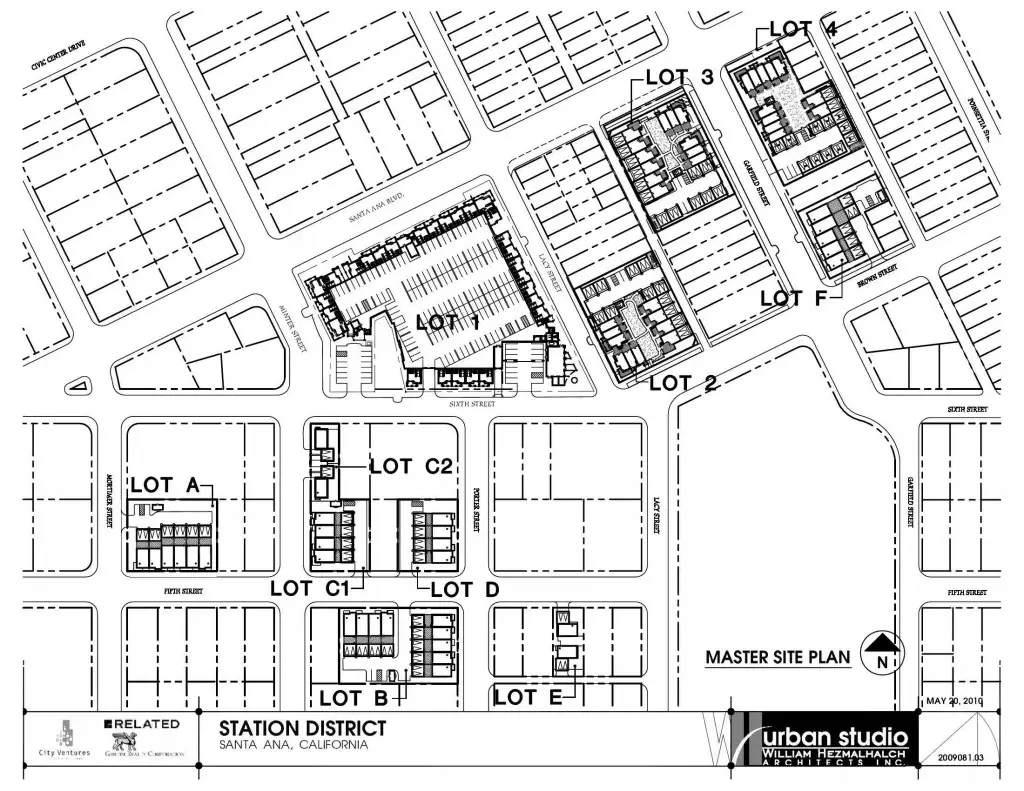 Santa Ana Gateway the focus of revitalization efforts
June 8, 2010
Santa Ana City Council has given the green light to a sweeping development plan that will enhance the gateway to the city and help revitalize a key downtown corridor that runs from the 5 Freeway to the Civic Center.
By a 4-0 vote, the council approved zoning changes that pave the way for new homes, stores and restaurants between the city's train station and its downtown Civic Center. The first phase calls for development of Redevelopment Agency-owned vacant land near the Santa Ana Regional Transportation Center.
"By approving the Station District project and Transit Zoning Code, we are embracing our role as the only true urban center in Orange County and casting a vision for what the future of Santa Ana will look like," said Councilman David Benavides. "Over the next two decades this project will serve as a model of urban revitalization and smart planning."
Related California/Griffin Realty Corporation will oversee the project known as the Station District, a 94-acre area anchored by the Santa Ana Regional Transportation Center and numerous parcels the city acquired over the past 10 years along the Santa Ana Boulevard corridor. The corridor is a key link between the I-5 freeway and Downtown and will also serve as a major transportation link for the planned Go Local street car system.
The City Council agreed on Monday to sell its parcels to Related California. In exchange, the developer will build 112 apartments priced for low- and very-low-income people, as well as 32 homes for sale. Six of the homes will also be affordable. City officials also agreed to fund numerous programs to assist area residents including the commitment to pursue the development of a 1.5 acre park and community center. Councilwoman Michele Martinez remarked, "Today I have an opportunity to make a difference. We're paving the path for the future of Santa Ana."
"Many times lower income individuals in our community feel that they are not being represented," said Santa Ana Councilman Councilmember Sal Tinajero. "Last night's vote showed that for the first time in a long time the most vulnerable in our community will have a dignified standard of living that offers hope to their health and the educational well being of their children."
The Station District developers said they could break ground on the first apartments as early as March.
"We are very pleased that there was strong and unanimous support for this project from the city council," said Bill Witte, president of Related Companies of California, partner with Griffin Realty, the master developer. "This is a unique opportunity to create high quality housing for a mix of incomes, provide much needed recreation and open space and begin to knit together the Lacey neighborhood with downtown and the depot area."
The zoning changes encourage mixed use development that would create an urban neighborhood of shops, restaurants and apartments where people walk to where they have to go or take the proposed streetcar.
"This is one of the most significant decisions the Council has made in decades. This project will be the catalyst for many other projects in the same area. It will definitely improve the neighborhood and city as a whole," said Councilman Carlos Bustamante. "I am very proud to be serving on this Council at this time when these tough decisions have to be made and this is why we ran for office."