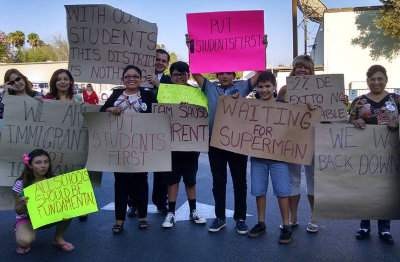 Have you ever heard of the Parent Trigger Law?  It was authored by a Democrat, Gloria Romero, but has become a tool for Republicans to turn public schools into charter schools.  Locally this has come to the forefront at the Palm Lane Elementary School in Anaheim.
The Parent Trigger can only be used in low performing schools – and Santa Ana has a lot of those.  SAUSD Trustee Cecilia Iglesias was involved in the Palm Lane effort as an employee of State Senator Bob Huff, a Republican in north Orange County.  Now she has recruited a team of candidates to take over the SAUSD School Board.
The candidates include Angie Rosario Cano, Reyna Orozco and Marilyn Bernaudo-Delgado. Cano ran previously for the School Board in 2014.
The coalition that Iglesias has put together is largely a religious one.  This is the same coalition that elected former SAUSD School Board Trustee Rosie Avila so many times in years past.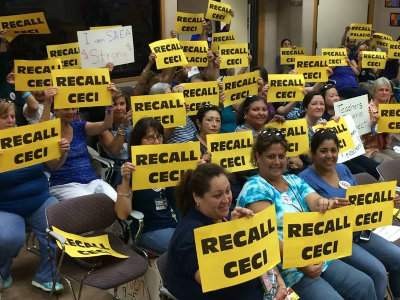 Iglesias has inflamed the local teachers' union by stating on Facebook that teachers work only 5 hours and insinuating that the teachers are overpaid.  The SAUSD teachers reportedly rank 14th in teacher pay in Orange County.  Iglesias says that they don't deserve another raise because only 36% of the local students are literate or capable in math.
To us the real problems are poverty, single parent households and parents who can't help their kids with homework due to their low education and lack of English fluency.  We don't believe any of this is the fault of the teachers, many of whom spend thousands of dollars of their own money on supplies for their overcrowded classrooms.
The SAUSD does not promote the free English classes at Santa Ana College – but they should.  Because of the Unz initiative our schools cannot teach in Spanish, except for the charter schools who can pretty much do whatever they want. So it is of great importance to ensure that the parents learn English so they can help their kids with their homework.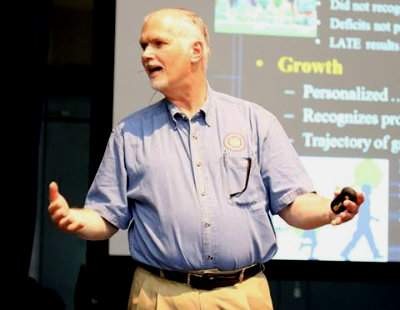 And the SAUSD administration, led by massively overpaid Superintendent Rick Miller, who makes almost as much in income and benefits as President Barack Obama, is pushing for more computer use in classrooms.  However the Chromebook computers break down a lot and there are few replacement units.  Moreover the district is spending some $24 million a year on consultants – largely because of the computer programs and other programs designed to collect data about the kids instead of actually teaching them.
Are more charter schools the answer?  The teachers argue that these schools cherry pick their kids and have few controls.  The teachers also take umbrage at so much money leaving the already suffering public schools.  While the SAUSD School Board has rejected several questionable charter schools, Iglesias' Republican allies on the Orange County Board of Education have proven that they will approve any charter school that comes before them, overriding the SAUSD Trustees.
One of the only allies the teachers have left on the SAUSD School Board, attorney Jose Alfredo Hernandez, announced at this week's SAUSD School Board meeting that he is not running for reelection in 2016.  Iglesias is up for reelection.  Now she is aiming not only to regain her seat but to also take over the entire School Board.  This figures to become a hot contest in 2016.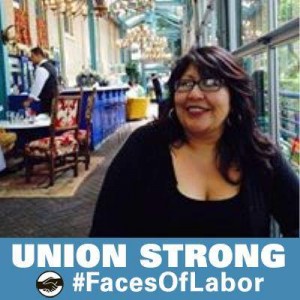 So far the Democrats have announced only one candidate for the SAUSD School Board – union leader Gloria Alvarado. She ran for the School Board previously and lost.  But so did current Trustee Valerie Amezcua and she eventually won.  Amezcua is supporting Alvarado this time around.