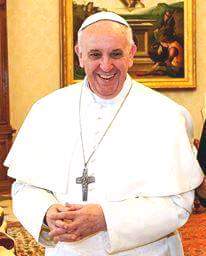 Congresswoman Loretta Sanchez, Representing California's 46th Congressional District
STATEMENT, FOR IMMEDIATE RELEASE: September 24, 2015
MEDIA CONTACT: Emily Morris, 202-225-2965, Emily.Morris@mail.house.gov
REP. LORETTA SANCHEZ STATEMENT ON POPE FRANCIS' ADDRESS TO CONGRESS
WASHINGTON, D.C. – Congresswoman Loretta Sanchez (CA-46) released the following statement after Pope Francis' address to the Joint Meeting of Congress:
"Pope Francis' words of compassion, hope and reconciliation during his address to the Joint Meeting of Congress were refreshing and much needed, especially in light of the divisive rhetoric that has gripped our nation in the last few months.
"I hope my colleagues will take the Pope's message to heart. The Pope called for dialogue and reminded us of shared social responsibility: 'A political society endures when it seeks, as a vocation, to satisfy common needs by stimulating the growth of all of its members, especially those in situations of greater vulnerability or risk. Legislative activity is always based on care for the problem.' As members of Congress, we must come together and work on solutions to the problems we have the ability to solve.
"I was moved by the Pope's words on immigration and reminder that 'so many of you are also descended from immigrants.' This Pope has a remarkable ability to build bridges and show that we have more in common than we have in difference. Pope Francis' commitment to fighting for the margins of society is inspiring.
"Pope Francis has a lasting ability to change the world, and I expect his message will reverberate through the halls of Congress and our country."
###
Congresswoman Loretta Sanchez is proud to represent California's 46th Congressional District, which includes the cities of Anaheim, Santa Ana, and parts of the cities of Garden Grove and Orange in Orange County. She serves as Ranking Member of the House Armed Services Subcommittee on Tactical Air and Land Forces and as the second ranked Democrat on the Committee on Homeland Security.