For Immediate Release: December 18, 2015
Contact: Dave Jacobson, (818) 943-2348, Shallman Communications
LOU CORREA LEADS BY HUGE MARGIN IN NEW POLL
Correa leads closest Democrat by nearly 30 points
SANTA ANA, CA—Today, the Lou Correa campaign for Congress released a poll memo showing Correa leading his nearest Democratic opponent, Bao Nguyen, by nearly 30 points.
The poll, conducted by Fairbank, Maslin, Maullin, Metz & Associates, is fresh out of the field, and was conducted from December 13th through December 16th. The initial results show Correa with a decisive lead over all other candidates: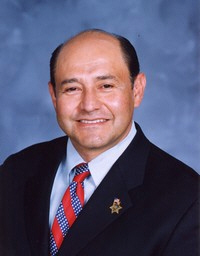 37% Lou Correa
5% Joe Dunn
4%* Jordan Brandman
8% Bao Nguyen
12% Adam Nick
1% Other
33% Undecided
After messaging, Correa's support grows to 43%, while the other candidates' totals remain nearly unchanged. The memo showed Correa with a net favorability rating more than double that of any other candidate in the race.
To read the polling memo, click here.
"It's remarkable for a candidate in an open seat to start out with such high name recognition and such a big lead, especially this early," said John Shallman, chief strategist for Lou Correa's campaign. "This result shows that voters have taken note of Lou's tremendous record of accomplishment throughout his career for the communities of the 46th district."
For more information, please visit www.LouCorrea.com.
*Brandman announced he was not running for Congress during the final night of interviewing— the public news of his decision did not break until after the survey was completed.
###