Centennial Real Estate Company, Montgomery Street Partners and USAA Real Estate Company Acquire Five Westfield Properties for $1.1B
Dallas-based Centennial Real Estate Company (Centennial), Montgomery Street Partners (MSP), the real estate investment affiliate of Blum Capital Partners (Blum), and USAA Real Estate Company, announced today a $1.1 billion acquisition of five regional malls from Westfield Corporation (Westfield).
Centennial Real Estate acquired 5 Westfield regional malls and will oversee the daily ops of each center.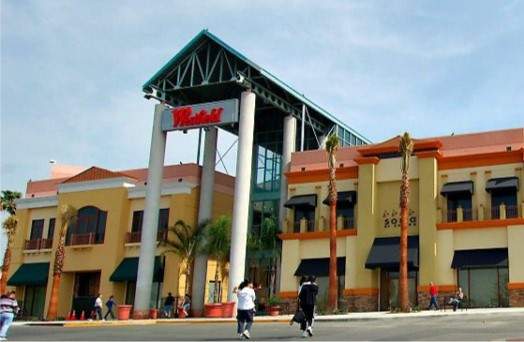 Centennial will be the managing company responsible for the daily operations of each of the centers. MSP and USAA Real Estate Company will be financial partners, and Westfield will maintain a minority equity interest. The existing on-site management teams will continue to operate the properties under Centennial's direction.
The portfolio features more than 6 million square feet of retail space across four states. With an average occupancy of more than 97 percent, the properties are:
Connecticut Post Mall in Milford, Connecticut
Main Place Mall in Santa Ana, California
Hawthorn Mall in Vernon Hills, Illinois
Fox Valley Mall in Aurora, Illinois
Vancouver Mall in Vancouver, Washington
"The partners in this transaction bring exceptional real estate expertise, and together we look forward to capitalizing on the many unrealized opportunities at each of these locations," said Steven Levin, Centennial Real Estate's chief executive officer. "Our goal is to provide a community hub and destination complete with the best available options in shopping, dining and entertainment."
The five-center acquisition advances Centennial's promise to reinvest in and revitalize U.S. retail hubs and surrounding communities. Each property will be evaluated to ensure that it is meeting the wants and needs of each local market and the shoppers it serves.
"We are very pleased to be completing our first venture with Centennial Real Estate and Montgomery Street Partners. I am confident this partnership will create additional value in these outstanding assets," said Len O'Donnell, president and CEO of USAA Real Estate Company.
Centennial will implement marketing and leasing efforts that align with each mall's commitment to offer a current and unique mix of retail, dining, entertainment and special events for the local community.
"A mall can't just be about shopping anymore," Levin continues. "Understanding the needs of your market is the cornerstone of creating a one of a kind experience that guests can't get online or anywhere else."
About Centennial Real Estate Company
Centennial Real Estate Company is a real estate firm specializing in the investment, development and management of retail properties, including neighborhood centers, enclosed malls and urban mixed-use areas. Centennial is a steward to its properties bringing high standards and dedication to the communities it serves. With a focus on revitalizing under-realized assets, Centennial weaves its services and store offerings into the fabric of the local communities to create a dynamic shopping, dining and entertainment experience. Founded in 1997, Centennial has a successful track record of acquiring and operating retail properties that consistently preserves capital and enhances investment returns for its stakeholders. For more information, visit centennialrec.com.
About Montgomery Street Partners
Montgomery Street Partners was founded in 2013 through a partnership between Blum Capital Partners, Richard Blum and Murray McCabe. The firm focuses on real estate private equity strategies, targeting special situation investments where MSP can employ its operational and financial expertise to drive value enhancement. Through various partnerships, MSP has acquired over $1.65 billion of real estate in its four specific investment platforms: Fairmont-operated hospitality, purpose-built student housing, self-storage, and retail. MSP tends to focus on operationally intensive real estate investing as a sponsor/general partner, and also selectively provides limited partner capital. Through its investment partnerships, MSP currently oversees the management of $650 million of institutional third party equity capital. For more information, please visit montgomerystreetpartners.com.
Blum Capital Partners, a San Francisco based private investment management firm founded in 1976 by Richard Blum, specializes in strategic block, minority and control investments in public and private equity transactions across various industries. Blum has invested over $11 billion of institutional third party capital in the aggregate during its 39-year history.
About USAA Real Estate Company
USAA Real Estate Company, with approximately $12 billion in assets under management, provides co-investment, acquisition, build-to-suit and development capital and services for corporate and institutional investors. The USAA Real Estate Company portfolio consists of office, industrial, multi-family, retail and hotel properties, as well as investments in real estate operating companies. USAA Real Estate Company is a subsidiary of USAA, a leading financial services company, serving military families since 1922. For more information, please visit usrealco.com.
###