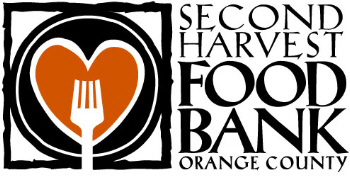 MEDIA ADVISORY
UnitedHealthcare, The Lime Truck Featured in The Food Network's The Great Food Truck Race, and Second Harvest Food Bank of Orange County Team Up To Help Feed People in Need
WHAT: UnitedHealthcare is sponsoring a one-day event that'll provide residents in need in Southern California thousands of pounds of fruits and vegetables, as well as healthy and nutritious meals provided by the Lime Truck, which is featured in The Food Network's The Great Food Truck Race.
The Mobile Food Pantry, a program of Second Harvest Food Bank of Orange County, will distribute more than 5,000 pounds of fruits and vegetables to about 200 families in need. In addition, the Lime Truck will provide free, healthy meals. All the food will be available on a first-come, first-served basis.
Throughout August and September, UnitedHealthcare and the Lime Truck are making a series of lunch-time visits at businesses across California. A portion of the sales during those visits will be donated to food banks throughout the state. The Lime Truck is owned and operated by Orange County residents Daniel Shemtob and Jason Quinn and the truck is currently featured on Season Two of The Great Food Truck Race.
WHEN: Thursday, Sept. 08, 2011
1 p.m. to 3 p.m. – Mobile Food Pantry
4 p.m. to 6 p.m. – Lime Truck
WHERE: Set Free Church
125 E. Sycamore
Anaheim, CA 92805
VISUALS: Orange County residents receiving free fruits and vegetables, as well as fresh, nutritious food from the Lime Truck; Interview opportunities include the owners of the Lime Truck and stars of The Great Food Truck Race, Daniel Shemtob and Jason Quinn; and officials from UnitedHealthcare and the Second Harvest Food Bank of Orange County.
For more information, please contact Will Shanley at (714) 204-8005 or will.shanley@uhc.com
###
About UnitedHealthcare
UnitedHealthcare is dedicated to helping people nationwide live healthier lives by simplifying the health care experience, meeting consumer health and wellness needs, and sustaining trusted relationships with care providers. The company offers the full spectrum of health benefit programs for individuals, employers and Medicare and Medicaid beneficiaries, and contracts directly with more than 650,000 physicians and care professionals and 5,000 hospitals nationwide. UnitedHealthcare serves more than 38 million people and is one of the businesses of UnitedHealth Group (NYSE: UNH), a diversified Fortune 50 health and well-being company.
About the Lime Truck
Lime Truck visionary and CEO, Daniel Shemtob, works side by side with Executive Chef, Jason Quinn, to provide fresh, delicious and healthy food to people on-the-go or cramped in office cubicles. Daniel and Jason have taken a simple concept and brought it to life with a goal to keep their followers feeling better, working easier, and being happier.
About Second Harvest Mobile Food Pantry
Since 1983, Second Harvest Food Bank has been dedicated to alleviating hunger and developing programs to increase awareness of the hunger problem in Orange County. Second Harvest Food Bank's Mobile Pantry program serves low-income neighborhoods throughout Orange County each week by providing fresh produce and other nutritious food directly to families and individuals in Orange County who struggle to make ends meet. With each delivery, the truck transports a minimum of 5,000 pounds of fruit, vegetables, and dry goods directly to low-income communities. The Mobile Pantry supplies a crucial lifeline to the hungry in Orange County, preventing over a million pounds of produce from being destroyed while those in need face another day without food.