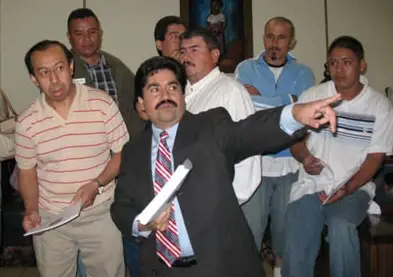 It is beginning to look like a free-for-all for Assemblyman Jose Solorio's 69th Assembly District seat, which includes most of Santa Ana and parts of Anaheim, Garden Grove, Tustin and Orange, in 2012.
I am hearing that Santa Ana City Councilman Vincent Sarmiento is not going to run after all.  I cannot blame him.  Term limits would limit him to three two-year terms – and having to move to Sacramento would be tough on his family and his law practice. Plus Sarmiento could end up being our next Mayor if Mayor Pulido retires in the near future.

Looking at the rest of the Santa Ana City Council Members, it is tough to figure which one might run for Solorio's seat.  Mayor Pro Tem Claudia Alvarez would likely win this time, after losing to Solorio a few years ago, but she has a good job as an Assistant O.C. District Attorney.  She will also be a top candidate for Santa Ana Mayor if Mayor Pulido retires.
Councilman Sal Tinajero has a good job as a Fullerton teacher and debate team coach.  He too has young kids and while he could move his family up to Sacramento, it would surely be a hardship for them.
That leaves Council Members Michele Martinez and David Benavides, as I don't expect Mayor Pulido to run for anything other than re-election in 2012.
Of the two, I prefer Martinez.  She works for a non-profit involved with childhood obesity, and the move to Sacramento would mean a bigger salary for her.  More importantly, she works well with others and is fairly progressive.  She might we be more effective than Solorio, who has done a good job but he tends to be overly status quo.
Benavides works in the mortgage industry.  He seems like a good guy but his friendship with Minuteman Lupe Moreno is a problem for me.  He also has far too many Republican allies for my taste.
Solorio may not back any of these people.  He has hired O.C. Clerk-Recorder Tom Daly's wife, who used to be a county lobbyist.  Daly, in turn, has hired AUHSD School Board Trustee Jordan Brandman.  Either Daly or Brandman could run, even though they would both be carpetbaggers, from what I am told.  They have ample time to move into the district.  Neither one has a solid record with regard to Latinos, in my opinion.
Anaheim City Councilwoman Lorri Galloway is terming out in 2012.  She too could run for Solorio's seat.
What about the Republicans?  They have no shot at this seat.  Nor do they have any viable candidates.  The GOP is a non-sequitur in the 69th A.D.  Even after redistricting they are not likely to pick up this seat.
One guy who could really toss a monkey-wrench into the works is Alfredo Amezcua, who got blown out by Mayor Pulido last year.  Amezcua could win the 69th if he is willing to spend another quarter million of his own money.  He would have a better shot at the 69th, ironically enough, than he would running for Mayor again.
UPDATE: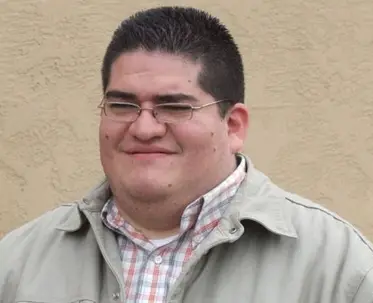 A reader sent me a note today indicating that Julio Perez, the Political Director at the OC Labor Federation, is apparently thinking of running for Solorio's seat.  He has no previous experience running for office, as far as I know.
The OC Labor Federation has an awful record of spending millions on failed candidates, such as Republican John Leos, who lost in a first-time bid for the Anaheim City Council last year.  Good luck Julio…