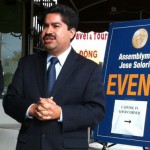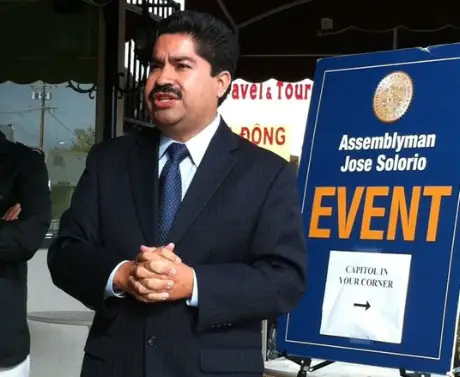 Please Join State Assemblyman Jose Solorio for a Special Evening of Fine Italian Dining, on Thursday, April 21 @ Antonello Ristorante, (Luongo Room), 3800 South Plaza Drive, Santa Ana, from 5:30 – 7:30 PM.
Platinum Sponsor – $3,200
Gold Sponsor – $1,500
Silver Sponsor – $1,000
Bronze Sponsor – $500
Individual Ticket – $250

Please Remit Checks to:
Solorio Assembly Officeholder Committee
P.O. Box 26063
Santa Ana, CA 92799
To RSVP or for more information, please e-mail Denise Peralta at Denise@JoseSolorio.Com or call her at (714) 673-0005.
Contributions to this committee are not tax deductible. The California Political Reform Act (Proposition 34) places limits on contributions, including loans, to officeholder committees and candidates for state office. This request does not seek a contribution in excess of applicable limits or from prohibited sources. Proposition 34 imposes the following limits on officeholder committees: $3,200 per election for individuals, committees, corporations, and unions per calendar year. Please note that contributions to this Officeholder Committee aggregate with contributions made to Solorio for Senate 2014, ID# 1334323. Paid for and authorized by Jose Solorio Assembly Officeholder Committee 2010, ID# 1337257.
State Assemblyman Jose Solorio represents the cities of Anaheim, Garden Grove, and Santa Ana.
Jose Solorio Assembly Officeholder Committee 2010, ID# 1337257, P.O. Box 26063, Santa Ana, CA, 92799.