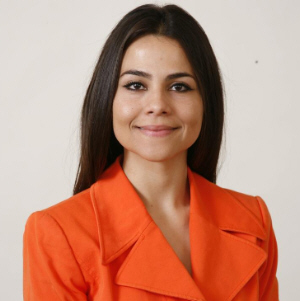 When we revealed in an earlier post that Santa Ana City Council candidate Karina Onofre had switched parties and become a registered Republican, some folks in town started pointing fingers.  Liberal OC editor Dan Chmielewski, for example, wrote a post wondering "What led Onofre down this path?  Could it be a lunch with Santa Ana Council member Sal Tinajero several weeks ago?"
Well, Onofre did meet with Tinajero and he gave her very good advice.  He cautioned that she should run for the SAUSD School Board instead.  Let's face it, Onofre is very young and she has no record of working in the community.  The voters don't know her.  But they do know SAUSD Trustee Roman Reyna and Santa Ana Mayor Pro Tem Claudia Alvarez, the Ward 5 City Council candidates Onofre is hoping to beat.
Did Tinajero turn Onofre into a Republican?  No.  Chmielewski got it entirely wrong.  According to one of my sources, Onofre also met with another Santa Ana City Council Member – Carlos Bustamante, a registered Republican.  She met with him before he was arrested and charged with multiple felony sex crime and public theft charges.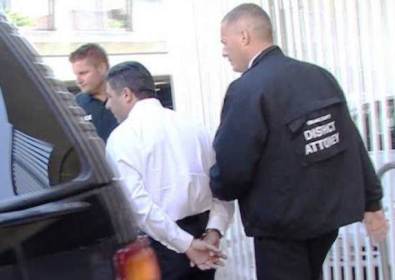 Bustamante was the one who advised Onofre to become a Republican – and that is precisely what she ended up doing.  It might be the last bit of bad advice that Bustamante dished out before his career hit the fan. 
Even if Alvarez is ultimately prevented from running, due to existing term limits, Reyna will have no problem defeating Onofre.  Tinajero was right.  She really should think about running for the SAUSD School Board – or the Rancho Santiago Community College District's Board of Education.  But honestly, now that we know how she ended up becoming a Republican who in their right mind would vote for her – particularly after she Facebook-friended Costa Mesa City Council Member Jim Righeimer, who is perhaps the one local Republican hated most by O.C. labor?