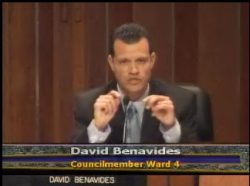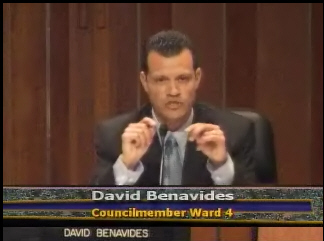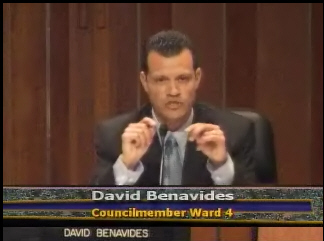 Tonight's Santa Ana City Council meeting blew up again as a few of the haters that Councilman David Benavides honored at the last meeting showed up to cry about the fact that the City Council ripped Benavides for doing that.
One of the speakers, Ann Menaldo, claimed tonight that she did not sign Lupe Moreno's nomination papers, according to a friend of mine who was at the meeting.  She lied.  She did indeed sign the papers, when Moreno ran for the OC GOP Central Committee this year.  Here is the form with her signature:
During the Council Members' comments, Benavides once again ripped into his colleagues and he even went after Mayor Pro Tem Claudia Alvarez.  He commented that she seconded the motion, a few years ago, that put Moreno on the Santa Ana Public Library Board.  He did not mention that Mayor Miguel Pulido submitted that motion.  Why did Benavides only go after Alvarez?
Alvarez spoke next – and she let Benavides have it.  She said that the Council gave Moreno a chance but she proved to be a hater and they had to get rid of her.  That is true.  Pulido and company deserve much credit for dumping Moreno.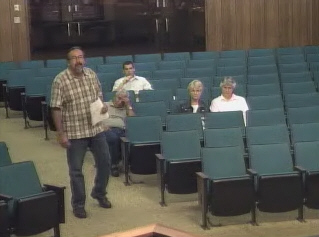 Alvarez was rudely interrupted by some of Benavides' supporters, who you can see in the picture above.
Pulido said he wants to plan the event next year with Council members on the event committee, and they need to raise significant money so they can hold the event at Centennial Park with music, fireworks, etc.  He suggested we do old-fashioned thinks like sack races, tug of war, bobbing for apples, etc.  He said that everyone will know that we are united and we love and respect both this country and our city.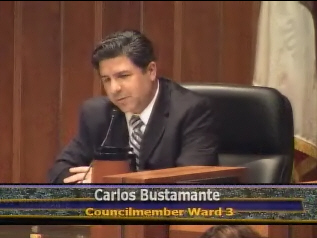 Bustamante said he wanted to spearhead the 2011 Santa Ana Independence Day event.  He specifically said that "all citizens are welcome to participate."  His comments appeared to exclude those who are not citizens but do reside in our city.  That is typical of Bustamante, who is a Republican and who is backed by the same people Benavides is involved with.
Benavides spoke again at the end and said he wanted to make some corrections.  He said he did not lie to the City Staff by saying that the Council backed his recognition of the haters.  He said the names of the Committee members were removed.  However what he did not admit to was that certificates were presented to each of the Committee members including the Minutemen and their leader Moreno.  Sure, they were not individually noted on the Agenda but all of them, including Thomas Gordon – who wasn't even at the event, got their awards.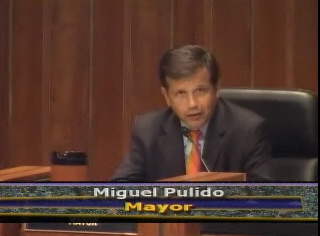 Pulido finally had to shut Benavides down as he was way over his three minutes.
Alvarez then asked Chief of Police Paul Walters to talk about tomorrow night's National Night Out, at Davis Elementary, at 4 pm, to 7 pm.  Click here to read about that event.
I am hearing now that the City Council has had it with Benavides.  They have until this Friday to recruit a new candidate to replace him.  It is very likely that by tomorrow they will all be renouncing him, withdrawing their support, and casting him to the dogs.
Stay tuned as my colleague, Sean Mill, has received information revealing that Benavides' campaign committee is made up entirely of Usual Suspects.  That post should be up by tomorrow afternoon.