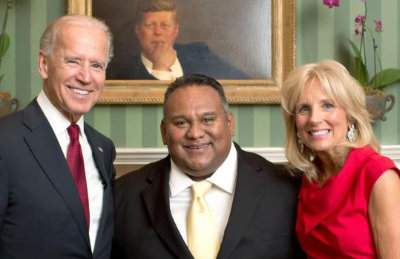 Santa Ana Mayor Pro Tem Sal Tinajero Press Release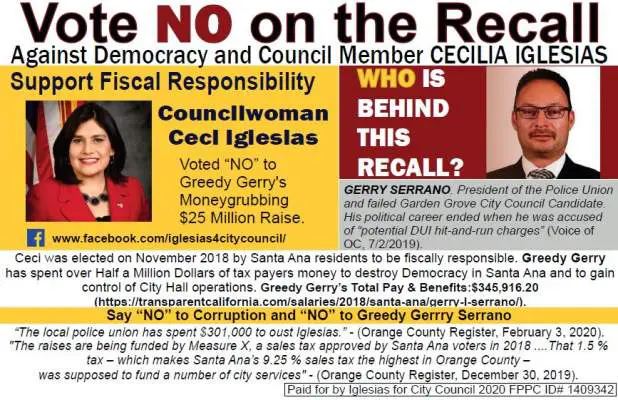 FOR IMMEDIATE RELEASE: October 12, 2014
Isn't it time for Santa Ana to have a voice on the O.C. Board of Supervisors?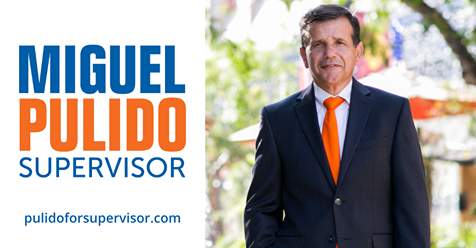 Paid for by Miguel A. Pulido for Supervisor 2020 (ID #1422663)
Contact: Santa Ana Mayor Pro Tem Sal Tinajero, 714-913-3515
Advertisement
Is your employer a mess? Call Sasooness.
In the state of California for every 5 hours worked an employee must get a 30 minute, uninterrupted lunch break. For every 3 hours worked an employee must get an uninterrupted 10-minute rest break. Working over 8 hours in a day or 40 hours in a week is due overtime. Don't let your employer screw you! Give us a call at 323 746-8099.
En el estado de California por cada 5 horas de trabajo su patrón le debe permitir tener un receso de media hora sin interrupciones. Si trabaja más de 8 horas en un día o más de 40 horas de trabajo en una semana su patrón le debe pagar tiempo y medio. No deje que su patrón abuse de su trabajo. No importa que no tenga papeles. Usted tiene derechos. Llamenos al 323 746-8099.
Mayor Pro-Tem Sal Tinajero drops his endorsement of Santa Ana Council Member David Benavides
Santa Ana – It has been a tumultuous relationship for Santa Ana Mayor Pro-Tem Sal Tinajero and Ward 4 Santa Ana City Council member David Benavides. Tinajero begged Benavides, in 2010, not to give an award to Minuteman Lupe Moreno and her racist colleagues, but Benavides held on to his stubborn position and did it anyway.
In 2010, Benavides was caught working with OC GOP Central Committee member Thomas Gordon and Helen Martinez in a vote-splitting scheme to oust Tinajero from Ward 6. The scheme backfired when Gordon did not get enough signatures to qualify to be a candidate for the 2010 election. The OC Weekly ran a story that produced emails to prove that Benavides was a part of the plan.
Tinajero was reelected and decided to let bygones be bygones and attempted to create an action plan to work with Benavides. Tinajero openly supported Benavides for Santa Ana Mayor in 2012, in hopes of keeping "Team Santa Ana" together.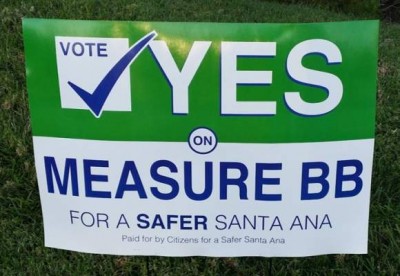 Tinajero has worked very hard to pass Santa Ana's Measure BB, which would regulate medical cannabis in the city of Santa Ana, but Benavides voted against it. After many meetings, Tinajero continued to work diligently to salvage the working relationship with Benavides; but on October 3 everything changed. Benavides blast e-mailed a private text conversation between him and Tinajero.
Tinajero stated, "At first I thought, this is grade school stuff and a breach of trust. For me this was the last straw."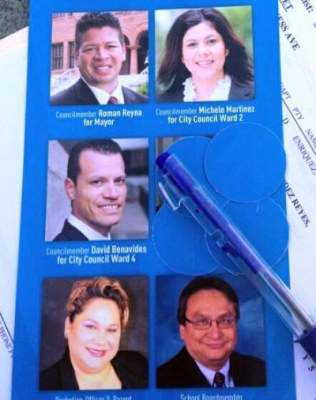 Tinajero didn't expect Benavides to sink any lower, but on October 4, Benavides posted a picture of the team Santa Ana slate's walk piece, but he covered up Tinajero's picture with stickers.
According to Tinajero, "I cannot support an individual who does not value the privacy of a private conversation. I can no longer trust that a conversation with David Benavides will remain private. For these reasons, I am pulling my endorsement from David Benavides."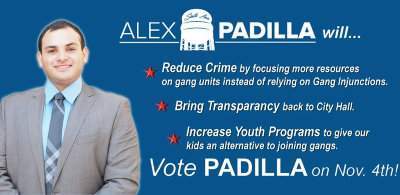 Tinajero further stated that "As of this moment I am endorsing Ward 4 challenger Alex Padilla. I have lost my patience and dealt with this type of behavior for the last eight years and I do not see anything different occurring in the behavior of David Benavides. I urge the community to support Alex Padilla and remove David Benavides from the City Council, for he continues to be an obstacle to transparency, common sense, and good government."
Tinajero also noted that even the Association of Orange County Sheriffs have decided not to support Benavides.
###