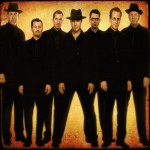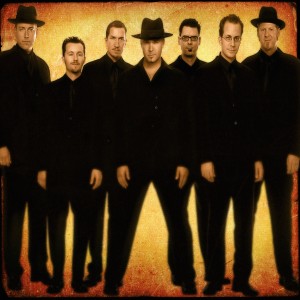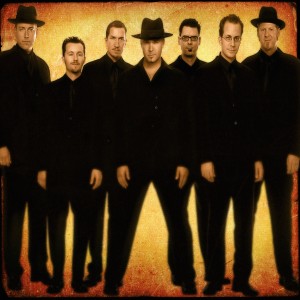 Big Bad Voodoo Daddy will be playing for free at the Great Park this year
FOR IMMEDIATE RELEASE: MAY 25, 2010 
CONTACT: JENN STARNES, 949-724-6574
Great Park Announces 2010 Free Concert Line-Up
Evening Concerts and Dance Parties Begin August 6
IRVINE – Exceptional music and dance concerts, including proven favorites and unexpected discoveries, make up the third season of the "Flights and Sounds of Summer" festival at the Orange County Great Park. More than 25,000 people enjoyed last year's concert and dance series that included eclectic, engaging performers on a stage under the stars. The "Flights and Sounds of Summer" festival is presented by the Orange County Great Park Corporation in partnership with Irvine Barclay Theatre.
On Friday nights, live bands will perform in front of historic Hangar 244 and dance instructors will give dance lessons to get the crowds up on their feet. On Saturday nights, audiences will be able to enjoy music in a temporary concert pavilion near the Great Park's giant orange balloon. Limited seating is available in the pavilion, but there is plenty of open space for visitors to bring their own chairs for an unobstructed view of the stage.
The 2010 summer line-up includes a wide variety of first-rate artists, including a return engagement from Big Bad Voodoo Daddy, one of last year's most popular performers. Friday night dance parties and Saturday night concerts run every weekend in August and September.
"'Flights and Sounds of Summer'" is fast becoming a Great Park summer tradition," said Larry Agran, Chair of the Orange County Great Park Corporation. "As new public spaces at the Great Park are constructed, they are activated with purposeful and distinguished programming. The 2010 'Flights and Sounds of Summer' festival is representative of the Great Park's approach to animating public space."
The eight-week festival opens with a dance party on Friday, August 6th at 8:00 p.m. featuring Swingtown, an 11-piece band that plays with horn-driven aplomb that has made them favorites at Disneyland's Plaza Gardens. On Saturday August 7th, visitors can enjoy Mariachi Reyna de Los Angeles – the first all-woman professional mariachi ensemble in the United States.
Other upcoming performers include ScrapArtsMusic, Big Sandy and His Fly-Rite Boys, Blind Boys of Alabama, and BeauSoleil avec Michael Doucet .
Refreshments will be available at the Hangar Café, which features a fresh selection of food that will be available for purchase inside historic Hangar 244. Admission to all summer concerts and dance parties is free. The Orange County Great Park is located off the 5 Freeway and Sand Canyon in Irvine. For the entire festival line-up and more information, go to www.ocgp.org.
####