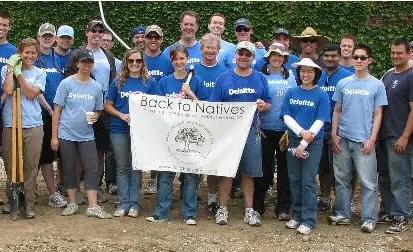 Come assist Back to Natives at our Nursery in Santa Ana's lovely Santiago Park! We will be propagating and caring for native plants that will be used for habitat restoration or to help raise funds for our environmental education and habitat restoration programs.
Depending on what needs to be accomplished, you may be seeding, transplanting, weeding, watering, organizing, building displays, constructing a demonstration garden, etc. Bring gloves if you have them, or borrow ours. Wear sunscreen and a hat, bring a re-usable water bottle filled with water. CLOSED TOED SHOES ARE REQUIRED!
Space is limited to only 10 volunteers per event. An RSVP is REQUIRED: volunteer@backtonatives.org.
Sundays in the GreenHouse with Back to Natives!
Sun., May 27, 7:30 – 9:30AM
Sun., June 3, 7:30 – 9:30AM
Sun., June 10, 7:30 – 9:30AM
Sun., June 24, 7:30 – 9:30AM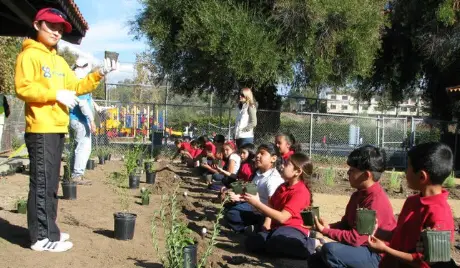 Learn!
Propagation of Native Plants
Wednesdays, 6-6-12 through 8-22-12
9AM – 1PM
Join Back to Natives for a hands-on class to increase your native plant propagation knowledge. Participants will gather once a week for 12 weeks to learn which native plants propagate best by seed, cuttings, layering, and division. We will examine unique methods for mimicking nature's scarification process. The biology, anatomy, history, and use of these propagation techniques will also be covered, briefly. Students will help propagate native plants for use in habitat restoration and environmental education projects. Students can choose to count class time toward volunteer hours, or take home up to twelve of the plants that they propagated! Most classes will take place at the Back to Natives Nursery at Santiago Park. $75/12 Weeks. RSVP to education@backtonatives.org.