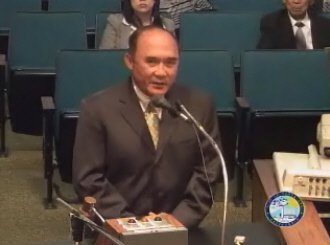 Who is Kenneth K. Nguyen?  He is one of several candidates for the Orange County Board of Education, Area One, in the June primary.  But what do we really know about him?
We know he serves on the Santa Ana Parks and Recreation Commission, which he listed as his occupation on his ballot statement.  And he appears to have been the owner of a company called Keynet Corp., in Fountain Valley.
Keynet is no longer around, as a judge ruled in 2001, that Khanh "Kenneth" Nguyen, a Santa Ana resident, had to pay software vendor Novell Inc. $680,000 as punishment for a scheme to profit from pirated software, according to an article in Computer World.  Here are a few excerpts from that article:
Click here to read the rest of this article.