Santa Ana High School performing arts and Heninger Elementary School present "Shrek Jr. The Musical" at the immaculate Santa Ana High School Bill Medley Auditorium on Friday, June 5, 2015 7:00 p.m.  Pre Sale: $1.00 for general admission and $5.00 for VIP seating!  Santa Ana High School is located at 520 West Walnut Street, in Santa Ana.  To get tickets contact David De Leon at this link.
He may be a big, scary, green ogre to the rest of the world, but as they story reveals, he's really just a big fellow with a big heart. It is great if Shrek is a solid singer, but most importantly, snag a young man who is an excellent actor with comedic chops.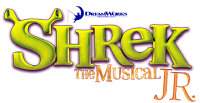 Music by Jeanine Tesori
Book and Lyrics by David Lindsay-Abaire
Based on the DreamWorks Animation Motion Picture and the book by William Steig
It's a "big bright beautiful world" for everyone's favorite ogre in Shrek The Musical JR., based on the Oscar-winning DreamWorks Animation film. Adapted for young performers and featuring a host of over-the-top roles for an expandable cast, there's a part for everyone in this dazzling adventure story.
In a faraway kingdom, the green ogre Shrek finds his swamp invaded by banished fairytale misfits, runaways who've been cast off by Lord Farquaad, a tiny terror with big ambitions. When Shrek sets off with a wise-cracking donkey to confront Farquaad, he's handed a task – if he rescues feisty Princess Fiona from the Dragon-guarded tower, his swamp will be returned to him. But, a fairy tale wouldn't be complete without unexpected twists and turns along the way.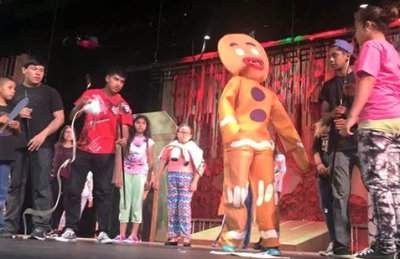 Part romance and part twisted fairy tale, Shrek JR. is an irreverently fun show for the whole family. With abundant opportunities for imaginative sets and costumes and familiar characters that prove that beauty is in the eye of the ogre, Shrek JR. is a great choice for young performers.