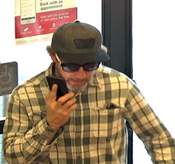 Newport Beach Police Department
Community: Press Release – NBPD Seeks the Public's Assistance in Identifying Suspects for Attempted Bank Robbery Investigation
The Newport Beach Police Department is seeking a suspect and any possible witnesses for an attempted bank robbery investigation. The crime occurred on Wednesday, November 14, 2018 at approximately 1:35 p.m. at the Bank of America in Eastbluff Village Center (2501 Eastbluff Drive).
According to statements received by the NBPD, one male entered the bank with a grey Bank of America money bag. The suspect then approached a bank teller and presented what appeared to be a business check. The check had a hand written note on the back stating, "This is a robbery, I have a gun." The teller had difficulty opening the money drawer, at which point the suspect stated, "Hurry up, you have 10 seconds." The suspect then raised his voice and once again told the teller to hurry up, which caught the attention of the bank manager who then walked towards the suspect. The suspect then walked out of the bank with no money, and appeared to get into a white truck being driven by an additional unknown suspect.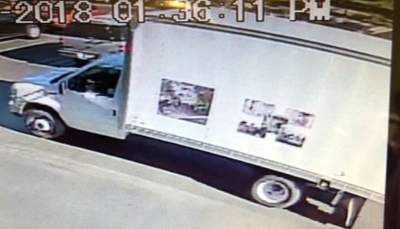 The suspect is described as a male white, 30-40 years of age, brown/grey beard, dark hair, approximately 5'6-5'8, 160-180 lbs., wearing a white/blue flannel, dark hat, sunglasses, tennis shoes, and tattoo's on his right forearm.
NBPD Detectives are asking this person, or anyone who can help identify him, to come forward to assist in the investigation. Anyone who can offer assistance is encouraged to contact Detective Division at 949-644-3790. Messages may also be left anonymously on the Police Department's recorded hotline at 1-800-550-NBPD.