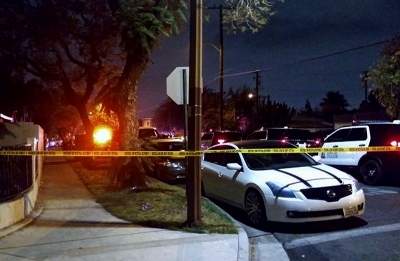 On Monday, July 8th, 2019, at 10:54 P.M., SAPD Officers were flagged down by bystanders regarding a shooting that just occurred at 1901 W. Myrtle Street (which is located just south of Kidworks), according to the SAPD.
Officers located the victim, Eduardo Mijares, a 30-year-old male, lying in the street with gunshot wounds to his body. Officers immediately attempted life-saving measures on the victim. Orange County Fire Authority Medics subsequently responded to the scene and declared the victim deceased.
The subjects involved in the shooting and motive are unknown at this time.
SAPD Homicide Detectives have responded and assumed the investigation. Detectives are attempting to identify and locate witnesses who can shed light on this incident.
Anyone with information on the case is asked to call SAPD Homicide Section Detectives at (714) 245-8390, or Orange County Crime Stoppers at 1-855-TIP-OCCS.