Santa Ana City Councilman David Benavides has married Erika Carranza, the girlfriend that he previously appointed to the Santa Ana Parks and Recreation Commission.
The wedding, which took place this Saturday, appeared to be a political affair as Santa Ana Planning Commissioner Phil Bacerra was featured prominently in the wedding pictures.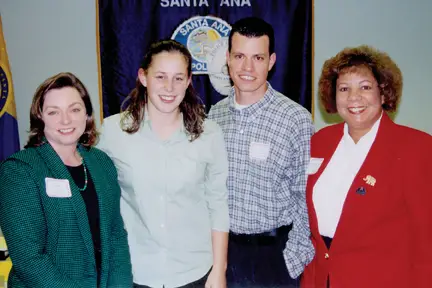 Benavides was previously married to Emily Benavides, who he left during his ill-fated run for Mayor of Santa Ana in 2012.  We noticed that year that he has scrubbed all mention of Emily from his websites and Facebook pages.
Ironically Benavides ended up in Santa Ana because his former wife, Emily, got a great deal on a home loan as part of a program that was designed to convince teachers to live in our community.  Taxpayers got their money's worth as Emily has won several Teacher of the Year awards while teaching at the SAUSD. She still teaches at Carr Intermediate.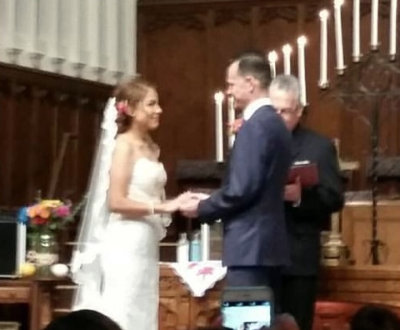 Benavides' new wife, Erika, works at Templo Calvario, in Santa Ana, where she helps to organize missions. She appears to have a couple of sons from a previous relationship.
Benavides, who grew up in East Los Angeles, was once a youth minister. He eventually got into real estate but now works at Kidworks, a non-profit organization in Santa Ana. He previously worked for Kidworks some years ago when he was first settling in Santa Ana.
Benavides also appointed his own daughter, Anais, to the Santa Ana Youth Commission back when he first appointed Erika to the Santa Ana Parks and Rec. Commission. He and Emily also had a son together.
Now that Benavides is married to his Parks Commissioner we hope that she will do the right thing and resign from the Parks and Rec. Commission due to the inherent conflict of interest.