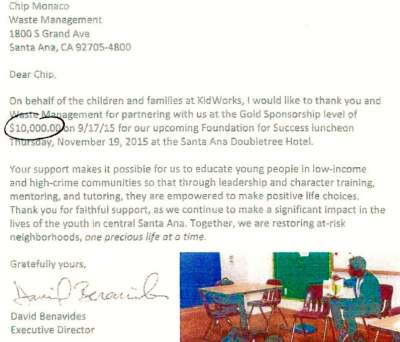 Do you recall that our Santa Ana City Council completely screwed up and forgot to get bids for our city trash contract, which is worth over $35 Million Dollars?  Well guess what? Councilman David Benavides has accepted over $25K in donations to KidWorks – which hired Benavides to be their Executive Director.
While these donations are not technically illegal what really stinks is that Benavides is, according to our sources, planning to vote to extend the trash contract to Waste Management with NO competitive RFP (request for proposal). In other words they appear to have paid him to roll over and hand them back millions of city dollars.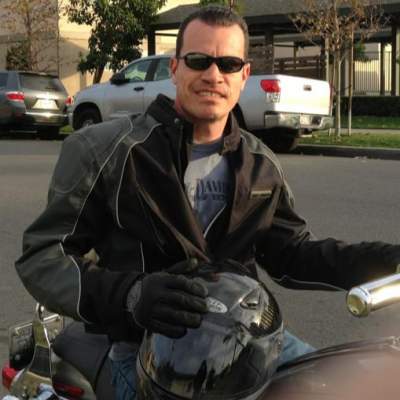 Benavides has been doing this with many other city vendors and contractors since he returned to Kidworks. No wonder he appears to be disinterested in pursuing another political office when he terms out. Why should he? All he has to do is ensure that his friends get elected to the Santa Ana City Council so he can ensure that the money will keep rolling his way.