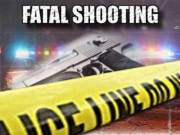 A 36-year-old man was shot and killed in Santa Ana this afternoon, according to the O.C. Register.
The shooting happened at about 1:30 p.m. at the 1900 block of West Myrtle Street, according to the SAPD. That is right by Santa Ana's Kidworks, a non-profit that employs Santa Ana City Councilman David Benavides.
Police found the victim in an alley with a gunshot wound in his lower torso.
The man died after being taken to a local hospital for treatment.
The SAPD reported that the victim lived in the neighborhood where the shooting occurred. But the police do not yet know if he was targeted or was an innocent victim. Apparently the victim did not have any known gang affiliations nor did he have a considerable criminal history.
As of tonight there are no descriptions of the suspects. The victim's name has not been announced either.