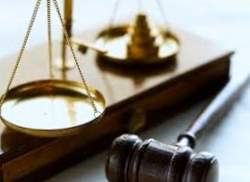 Joseph Margo, a 49-year-old man, pleaded guilty Thursday and was immediately sentenced to 50 years in prison for sexually assaulting two girls in Santa Ana, beginning when they were 8 years old and continuing until they were 13, according to the O.C. Register.
Margo was originally facing eight additional felony counts of sex crimes. However those charges were dismissed by the prosecutors when Margo accepted a plea deal. He ended up pleading guilty to rape, sodomy of a minor, forcible oral copulation of a minor and continuous sexual abuse of a child.
Margo began the sexual assaults back in October of 2008. The attacks continued up through November of 2015.
Margo's victims are 15 years old now and are likely facing years of therapy while he rots in prison.