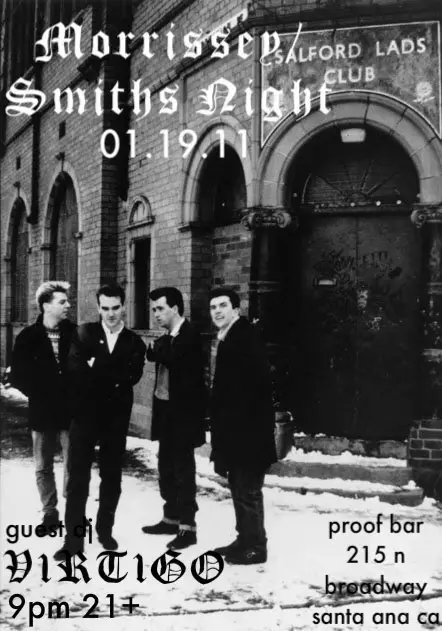 I must admit, I love the Smiths and Morrissey – and if you do too, you are in for a treat as Santa Ana's Proof Bar is hosting "Hard Days Night," this Wednesday, January 19, starting at 9:00 p.m. to 2 a.m., featuring, you guessed it, the music of Morrissey and the Smiths, courtesy of Michele Subterrano.
This event is free, according to their MySpace page and for those 21 and over.
Proof Bar is located at 215 N Broadway St., in Downtown Santa Ana.