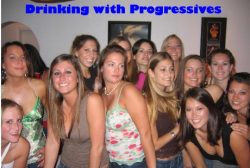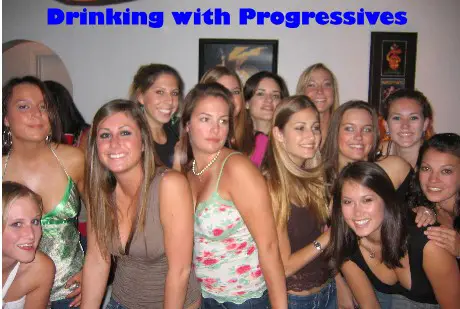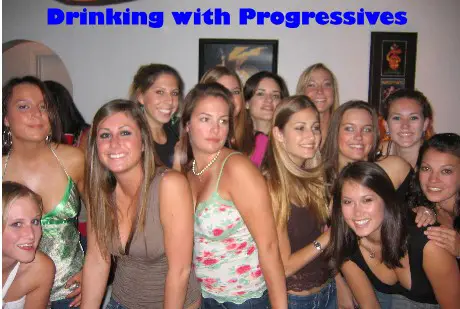 Drinking with Progressives has announced that they will be getting together this Wednesday, January 19, from 6:00pm – 9:00pm, at Bistro 400, located at 400 West 4th Street, in Downtown Santa Ana.
This is apparently a small but growing progressive community.  They urge you to come out and have a drink with them.
This group appears to be headed up by a Public Affairs Manager, and a Political Director for a labor organization.
Click here to RSVP on Facebook.
They didn't offer any pictures, so I took the liberty of creating the graphic above.  Might help them pull in a few new drinkers.  Good luck!