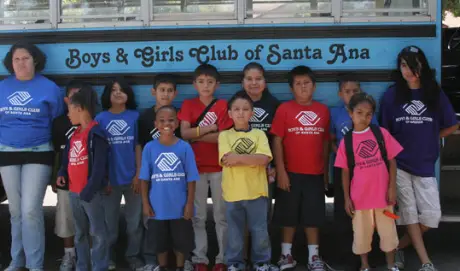 Boys & Girls Club of Santa Ana Launches "It Just Takes One" Campaign
SANTA ANA, Calif.-The Board of Directors of the Boys & Girls Club of Santa Ana passed a board resolution on January 10, 2011 to implement the "It Just Takes One" Campaign. The Board has committed to the campaign goal of raising $80,000 through strengthening relationships with individuals.
The concept behind "It Just Takes One" is that the strongest, most consistent support for the Club can be found in individual relationships. Board members have committed to 100% Board participation, and will continue the campaign with face-to-face solicitations and a direct mail piece, followed by a campaign celebration in late spring.
"Our Board's commitment to the 'One' Campaign is just another example of this group showing its dedication to the Santa Ana community," said Silvia Edwards-Fidanza, the Club's Resource Development Committee Chair. "We are looking forward to connecting with more individuals during the campaign and to meeting our $80,000 goal."
Last year, the Board adopted the "One" Campaign for the first time with a goal of $70,000. They managed to raise just over $78,000, and they look forward to another successful year. Thank you to our Board for their continued commitment, and thank you to all our supporters.
The Boys & Girls Club of Santa Ana provides academic, physical fitness and like skills programs to over 2,700 children each year at seven sites throughout Santa Ana. For more information about the Club and its Board of Directors, please contact Tim Hogan, Director of Development, at 714-543-5129 or thogan@boysandgirlsclub.com.