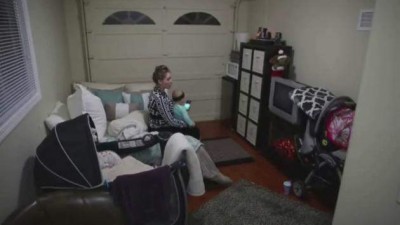 The Santa Ana City Council on Tuesday unanimously directed staff to update the city's Second Dwelling Unit Ordinance, which only allows modest-sized granny flats – between 300 square feet and 750 square feet or 30 percent of the size of the primary dwelling on the parcel, whichever is less, according to the O.C. Register.
What this means is that zoning regulations will be revised and residents may be allowed to build much larger add-ons that might include amenities like bathrooms and kitchens.
But is this a good idea?  Dramatically increasing housing density at a time that crie is out of control doesn't make much sense to us.
Many Santa Ana homes are already overcrowded – and turning garages into living spaces means that more cars will end up parked on our already crowded streets.
And how does it make sense to bring in thousands of additional residents when water and electricity are already in short supply?
Many homes in Santa Ana are already illegally renting questionable living spaces and the City appears to be unable to do anything about this.
It strikes us that this issue such requires much more that the standard "notice to the public" by the City. There should be extensive outreach by the City & public meetings held specific to this issue.