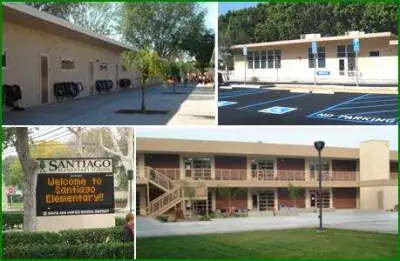 Santa Ana Police Department
Advisory: SAPD Detectives investigating sexual assault at a school
On 11/20/15, a female student attending Santiago Elementary, 2212 N. Baker, Santa Ana, reported to her mother that a sexual assault occurred in the school bathroom immediately after school.
The victim later told police that when she was excused for the day from class, at about 2:23 PM, she walked to a campus bathroom. While in the girl's bathroom, an adult male, unknown to the victim, entered and sexually assaulted her.
Santa Ana Police Detectives have been in contact with Santa Ana Unified School District administrators, and teachers and supervisors who work at Santiago Elementary School. So far in the investigation, no employees recognize the male's description as reported by the victim.
At the time of the assault, there were many parents, students and school officials on the campus. The Santa Ana Police Department is asking anyone who may have seen the suspect or who can provide any other information about the incident to call detectives.
The suspect is described as a Male Hispanic, between 30-40 years old. The suspect had buzzed dark hair with shaved horizontal lines cut into both sides of his head. The suspect was unshaven and had either pock marks or tattoos under his eyes and possibly another tattoo near his neck. The suspect was wearing a dark colored hooded sweatshirt.
If you recognize this description as someone who was nearby or on the Santiago Elementary school campus on Friday, November 20, 2015, you are encouraged to call Santa Ana Police Special Crimes Detectives at (714) 245-8351.
###