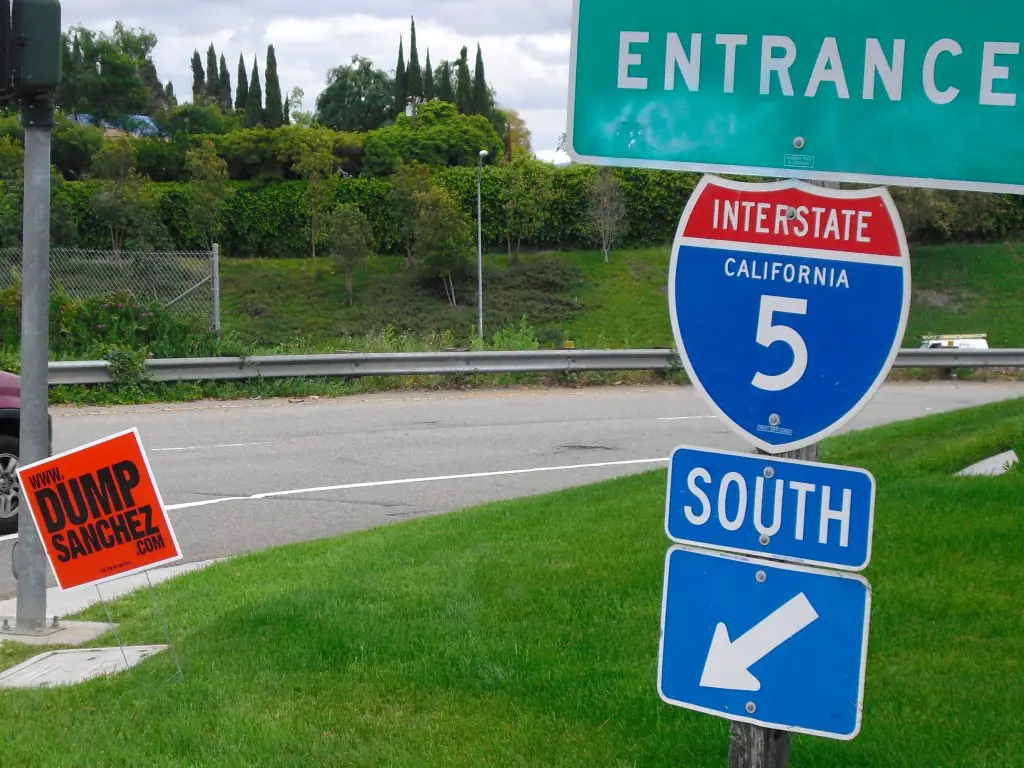 What has gotten into Congresswoman Loretta Sanchez?  She used to be somewhat fiscally conservative but lately she has really lost it.  For example, she testified in Congress this week that we need high speed rail – and her "evidence" was that she used to have to wait up to 45 minutes to take off in private jets, before she was in Congress.  And her kicker was talking about the shutdown of part of the 60 Freeway, after a gasoline tanker burned up and damaged an overpass.
Here's the question – how would high speed rail fix any of this?  The biggest downside is the cost of building it but beyond that rail has a limitation that airplanes don't have – it travels only from point A to point B.  You can fly from John Wayne Airport virtually anywhere of note.  A high speed rail line that goes from Orange County to Sacramento will eventually get you to Northern California, but what if you wanted to go to Las Vegas?  Or Phoenix?  You would be out of luck – and even worse, as a taxpayer you would still be stuck subsidizing the rail line.
High speed rail won't do anything to help loosen up our congested freeways.  In fact for high speed rail to work you can't have many stops along the way.  The current proposed system will never reach top speeds.  What we really need is more freeways – or more lanes on existing freeways.
That is bad enough, but Sanchez also went nuts this week over pending closures of two post offices in Orange County.  Are you kidding?  Besides the DMV, is there a worse experience than visiting a post office?  You can buy stamps faster at the supermarket – and as a Wells Fargo customer I can buy stamps right from their ATMs.  We don't need post offices anymore – they can easily sub out package delivery to UPS or Fed Ex.  I can walk to the Fed Ex office at the City Place and I can get in and out of there in five minutes usually.
Sanchez argued that closing the post offices would cost us jobs – but guess who is going to get stuck paying for the cost overruns at the Postal Service?  Can you say bail out?
I do have a lot of respect for the folks who deliver the mail, but the folks at the post offices usually are pretty slow and not all that concerned about customer service.  They have outlived their usefulness.  Delaying the inevitable will only cost taxpayers more.
So what to make of Sanchez?  I found it funny that her new Christmas card mentioned Occupy.  You know Sanchez and her husband are not the 99%.  Oh no, they are the 1%.  Her husband, Jack Einwechter, is a defense lobbyist.  I figure between the two of them they are easily clearing half a million a year.  It is really funny that OJ blogger Vern Nelson, who brags about his blog being "Occupy Central" played the piano at Sanchez' wedding.  And he told me he had lunch with Sanchez and her husband.  You have to love those wine and cheese "liberals…"
Well good luck to Sanchez.  She has no campaign money left after getting burned by her Campaign Treasurer – and now she has to run for reelection while being dragged down by the most unpopular President since…George W. Bush.  No wonder she is pandering to special interests, from unions to developers.  The voters however are not pleased with Congress.  When word gets out that Sanchez is now supporting the wasting of millions of taxpayer dollars, I can't imagine the voters will be very pleased with her.