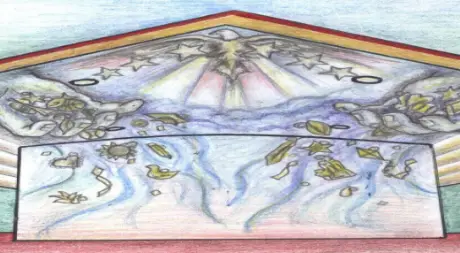 Muralist Roberto del Hoyo has done it again – this time he has painted a new mural at the outdoor stage of Santa Ana's Memorial Park.  There will be a "Memorial Park Outdoor Stage Mural Celebration & Dedication Ceremony" this Saturday, March 5, 2011, at Memorial Park, which is located at 2102 S. Flower Street, at 10:30 a.m.
For more information please call Jeannie Jurado at (714) 571-4251.  Click here to see the event flyer.
Artist Roberto Del Hoyo was born and raised in Los Angeles. He received his bachelor degree in Studio Art with concentration in painting, from the California State University of Los Angeles.  He then earned an MFA in public practice at the OTIS College of Art and Design.
Click here to read about Del Hoyo's mural at Santa Ana's Park Santiago.