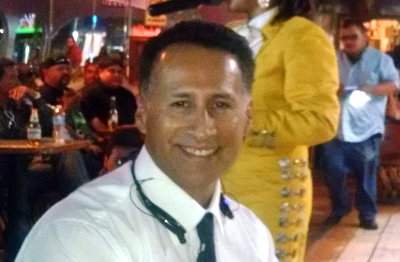 Rene Gomez, a graduate of Santa Ana High School who studied at CSU Long Beach, is running for Ward 2 of the Santa Ana City Council.  He joins a field of candidates that includes the incumbent, Michele Martinez, and another challenger, Mirna Velasquez.
The local Republican Party tried to recruit Velasquez but she opted to continue as a Decline to State voter.  Martinez is a liberal Democrat.  Gomez is a Republican and he stands to get support from the OC Lincoln Club and the OC GOP.
Gomez lists his birthplace as Tijuana, Mexico. He appears to be friendly with Mike Gonzalez, the head of Los 32, an organization that supports Mexican Americans.  Gonzalez is also running for the Santa Ana City Council, in Ward 6. Gomez supports immigration reform and immigrant rights.
Gomez served in the U.S. Army and was posted in Germany, with the 10th Engineers, a part of the 3rd Infantry Division.  There are a good number of U.S. Veterans in Santa Ana, and Gomez could get support from these voters if he is able to reach out to them.
Gomez is supported by SAUSD Trustee Cecilia Iglesias, who was the top vote-getter for the SAUSD School Board, as a Republican, when she won in 2012.
Gomez appears to be an avid salsa dancer, according to his Facebook page.  Being in good shape should serve him well when he is out walking precincts!
Gomez doesn't have a campaign website yet but you can call him at 714-910-9003.  His email address is renegomezforsacouncil@yahoo.com.  Friend him at Facebook here.