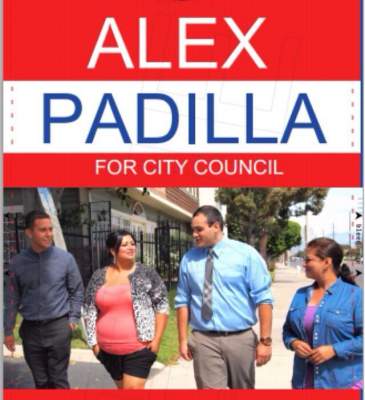 Santa Ana Councilman David Benavides got a free ride when he ran for reelection in 2010.  No one ran against him.  He got just over 34,000 votes according to Smart Voter.  There were about 43,000 votes cast in that year's Santa Ana Mayoral contest, according to Smart Voter.  That means that over 9,000 voters chose not to vote for Benavides in 2010, even though his was the only name on the ballot in Ward 4.
Benavides ran for Santa Ana Mayor in 2012.  His campaign was very ill-advised.  He ended up with 14,995 votes, according to Smart Voter.  The incumbent, Mayor Miguel Pulido, got 27,092 votes.  The rest of the vote was split among three gadfly candidates.  Benavides raised a ton of money in that campaign but it was for naught.
Perhaps Benavides was distracted as his marriage was reportedly falling apart during his mayoral campaign.  He is supposedly divorced now.  Ironically he came to town with his wife years ago and took advantage of a program that allowed his wife, a teacher, to buy a home in Santa Ana at a low interest rate.  I believe that Benavides is still living in that home.  He has since scrubbed his official city bio of any mention of his wife and kids.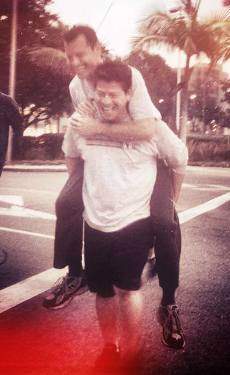 Benavides is up for reelection again this year but his luck has run out in this regard too.  He has drawn an opponent named Alex Padilla.  Even worse for Benavides he is going to be trying to raise campaign cash even though his backers got burned in 2012.  How many times can he squeeze the same developers and unions for campaign donations when his colleagues Michele Martinez and Sal Tinajero are going to be hitting up the same folks for reelection cash as well?
And what about other prominent Democrats like Jose Solorio and Sharon Quirk-Silva?  You can bet they will be sucking every last dime out of the same folks Benavides will be hitting up for campaign cash.
As for Padilla he is a young man who graduated from CSUF this year.  He works as a paralegal at a law firm called Invictus.  Unlike Benavides, Padilla is from Santa Ana.  Benavides is from East Los Angeles.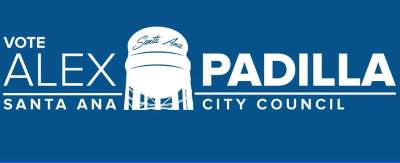 If you look at Padilla's Facebook page you will see that his supporters include Santa Ana Planning Commissioner Sean Mill and another young man, Alex Flores, who is currently registering hundreds of Democratic voters in the city as part of the Democratic Party's get out the vote strategy to help Solorio.
Padilla is going to have plenty of support.  Benavides is not the man he was when he first showed up in Santa Ana.  He now represents only the special interests – particularly apartment developers and the bars that have taken over Downtown Santa Ana.
And Padilla has another huge advantage.  He shares a name with another Alex Padilla, a popular Democratic State Senator who is running for California Secretary of State.  He will be on the ballot too this November.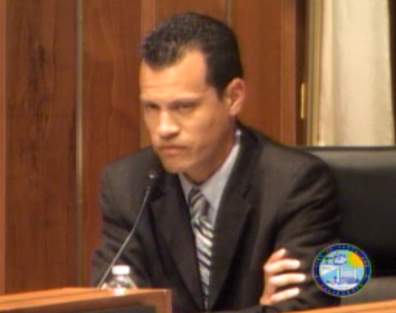 For Benavides the stakes are quite high this November.  He is supposedly a Realtor but friends of mine in the business say he has no listings.  If he loses in November what will he do?  Will he pack up his things and go back to East Los Angeles?
Padilla could lose and it would be no big deal.  He has a college degree and is on his way to a great legal career.  But Benavides?  If he loses to Padilla then it is game over for him.  And in a couple years his pal Roman Reyna will be next.  Reyna is running for Mayor this year and he is going to lose to Pulido probably by a larger margin than Benavides did in 2012.
Pulido by the way is very likely going to support Padilla as well as Mirna Velasquez, who is running against Martinez, and Mike Gonzalez, who is running against Tinajero.  Pulido has been mistreated by Benavides and company for too long.  Now Pulido is in a position to help take them all out in November and you can bet that this is precisely what he is going to do.
I will be voting for Padilla in November.  What about you?