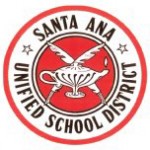 I have no other view than to promote the public good. – George Washington.
There is a time for everything and it struck me today that the time for me to run again for the SAUSD School Board is not this November.  Now that was not a decision I came to rashly, but one that I arrived at after much thought.
We need change at the SAUSD School Board, now more than ever.  There is only one open seat – and two incumbents are up for reelection.  Right now we have several decent challengers, including: Probation Officer Valerie Amezcua, Social Worker Myriam Tinajero, Parent and Businesswoman Ceci Iglesias.  If one or more of them are to win, and possibly take out incumbents Rob Richardson and/or Jose A. Hernandez, then I must exit this race – or risk splitting the Latino vote further, which would only benefit Richardson, who, in my opinion, really needs to go.
Withdrawing from this race is the right thing to do, and I have never run for office for my own glory but rather to serve our community.  This time I am not needed.  I will cover these campaigns closely here on this blog and give my support to Iglesias and Tinajero, at the very least.
You can only do so much in this life and I also have my hands full at work and as a board member of the Northeast Santa Ana Little League (NESALL) and as a member of the UCLA Parents' Council.  And while you, my readers, may not realize this, it is a lot of work maintaining this blog and my OC Politics blog.  I do so though because I believe these blogs make a difference – at least I hope they do.
May God bless the SAUSD School Board challengers.  Running for public office is a massive undertaking.  I know that from personal experience.  That they are running at all deserves a tip of the hat.