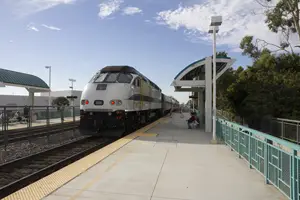 Dear Orange County Stakeholder:
The Orange County Council of Governments (OCCOG) wants your input on a planning effort that your organization may be interested in relating to transportation, land use planning, and potential health benefits.
In late 2009, Orange County embarked on a first-ever attempt to develop and implement a subregional Sustainable Communities Strategy (SCS) as required by state law, SB 375. The goal of SB 375 is to reduce greenhouse gas emissions from automobiles and light trucks through integrated transportation, land use, housing and environmental planning.
The Southern California Association of Governments or SCAG is responsible for developing a regional plan and the Orange County Sustainable Communities Strategy (OC SCS) will represent Orange County's contribution to this effort. After more than 50 public meetings with local jurisdictions and others, a Draft Orange County Sustainable Communities Strategy has been developed and is available for further comment.
To view the Draft OC SCS and for updates on future public meetings, please visit the OC SCS website and sign up for e-notifications at http://oc-scs.org/.
Comments on the Draft OC SCS are due by June 10, 2011.
Thank you for your commitment to Orange County.
Dave Simpson
Executive Director, Orange County Council of Governments (OCCOG) Dsimpson@octa.net
Phone: 714.560.5570
Fax: 714.560-5706
550 South Main Street
P.O. Box 14181
Orange | CA | 92863-1584