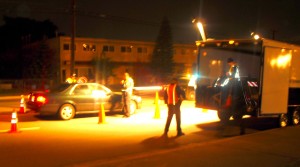 Community Forum:Public Safety for All
A report about the current unfair policy of the impoundment of cars and a brief presentation of the Orange County May Day Coalition
Saturday June 25
9:00am-12:00pm
(brunch will be provided)
Centro Cultural de México
310 W 5th Street
Santa Ana, CA 92701
For more information and RSVP: Gema (951) 378-0128.  Click here to RSVP on Facebook.
FREE EVENT
Join the Orange County May Day Coalition in a community forum on public safety, migration and immigration, transportation politics, and safety for workers.
They will discuss the historical context of transportation and criminalization of people of color.
There will be a report on the various campaigns for just tow and car impound policies in cities across the state, along with the current campaign in Santa Ana.
There will be two video viewings along with a performance from a day laborer in resistance from Orange.
Light breakfast and brunch will also be provided.