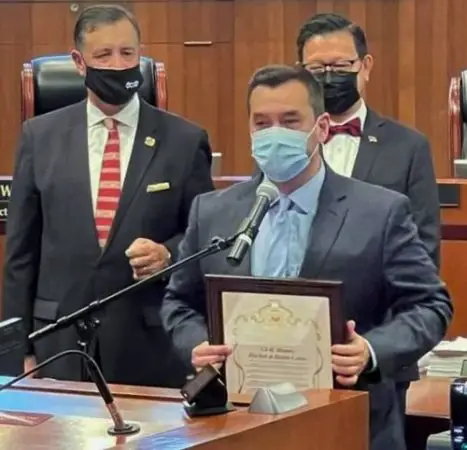 Santa Ana (CA)— Orange County Clerk-Recorder Hugh Nguyen announced today that he has been endorsed by Orange County Supervisor Don Wagner for re-election in the 2022 California Primary.
"I have known Hugh for over twenty five years and have seen firsthand his commitment to serving the citizens of Orange County," said Wagner. "He is without a doubt one of the best Clerk-Recorders in the country and I am proud to endorse his re-election."
Under Nguyen's management Orange County now enjoys the lowest real property recording fees in California. He was named by the Orange County Register as one of the county's "100 Most Influential Leaders" in 2015 and again in 2020 for his efforts in making department services more accessible to working families.
"I am honored to be endorsed by my good friend Don Wagner," said Nguyen. "Thank you Supervisor for your support and friendship."
The 2022 California Primary will be held on June 7th.