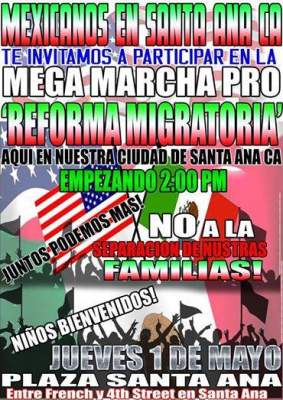 A Mega March for immigration reform, hosted by Los 32 de Mexico, is set for this Thursday, May 1, at 2 pm, at the Plaza Santa Ana, located at French and 4th St. in Downtown Santa Ana.
There are currently two immigrants on the Santa Ana City Council – Mayor Miguel Pulido and Councilman Vincent Sarmiento.  The SAUSD School Board also features two immigrants – Ceci Iglesias and Jose Alfredo Hernandez.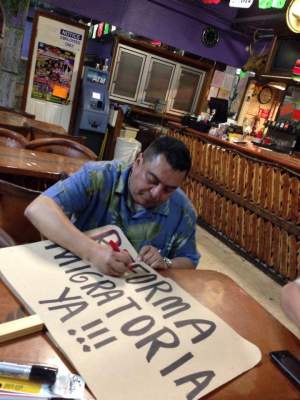 Mike Gonzalez, the owner of Mexicanismo, is also supporting this event.