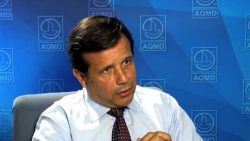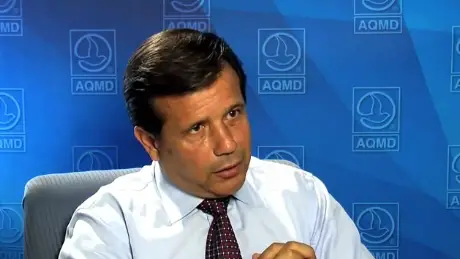 Did you know that Santa Ana Mayor Miguel Pulido represents Orange County cities on the Board of Directors of the South Coast Air Quality Management District?  He recently was interviewed on a T.V. show produced by the agency, regarding his work with the AQMD.  The video is above.
Pulido holds a Bachelor's Degree in Mechanical Engineering from California State University, Fullerton.  He co-owns an auto service shop run by his brother, in Santa Ana.  He also is a consultant on green issues.
The South Coast AQMD believes that all who live or work in this area have a right to breathe clean air. AQMD is committed to undertaking all necessary steps to protect public health from air pollution, with sensitivity to the impacts of its actions on the community and businesses. This is accomplished through a comprehensive program of planning, regulation, compliance assistance, enforcement, monitoring, technology advancement, and public education.
The AQMD is the air pollution control agency for all of Orange County and the urban portions of Los Angeles, Riverside and San Bernardino counties. This area of 10,743 square miles is home to over 16.8 million people – about half the population of the whole state of California. It is the second most populated urban area in the United States and one of the smoggiest.