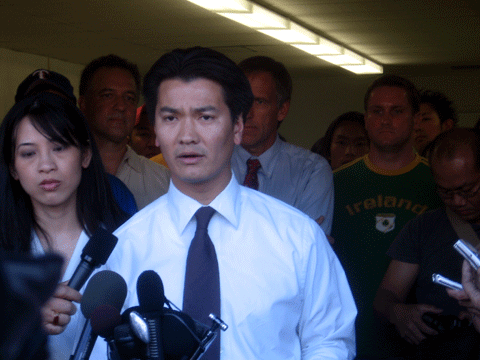 Former Republican Congressional candidate Tan Nguyen has been sentenced "to spend 366 days in prison followed by six months in a halfway house for lying to investigators about his role in a scheme to intimidate Latino voters from voting in his 2006 race against incumbent Congresswoman Loretta Sanchez," according to R. Scott Moxley at the OC Weekly.
If you recall, Nguyen sent bizarre letters to Latino voters trying to intimidate them and keep them from voting. He denied having anything to do with it, but that turned out to be a lie.
The real question I have is who put Nguyen up to this? I don't think it was his idea. Someone planted the idea in his campaign – but who?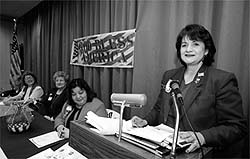 We do know that Nguyen defeated SAUSD Trustee Rosie Avila in the primary that year. He later appointed her as his alternate on the OC GOP Central Committee. She is closely allied with Minuteman Lupe Moreno, who was recently appointed, again, to serve as an alternate on that committee. Did this idea come from Moreno and her Minutemen?
The Republicans never seem to learn.  Don't forget that former Anaheim Mayor Curt Pringle once hired uniformed security guards to stop Latinos from voting at the polls.  The OC GOP was involved in that too and they were fined.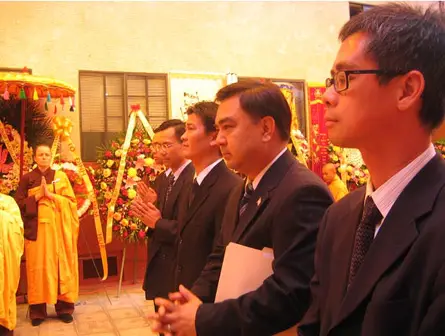 We also know that Nguyen was at one time closely allied with former Assemblyman Van Tran – another guy who consistently attacks Latino immigrants.  You can see them standing together in the picture above.
Did Tran cook up this scheme?  Who knows?  In an ironic twist, Nguyen ran against Tran in last year's primary.  Despite his legal problems he still got 3,876 votes!  That is the OC GOP for you.  Here is one of the mailers he distributed during his 2010 campaign: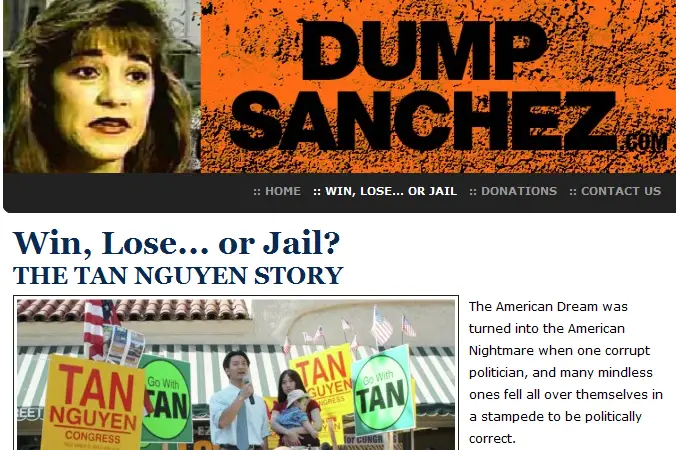 Tran wisely stayed away from the immigration issue, during his campaign last year, despite his past rhetoric and actions.
If you were to ask most OC GOP Central Committee members what they make of all this, they would likely say Nguyen is a martyr.  And he is, to them.  These people agree with what he did.  What else are you to make of a Committee that appoints Moreno to their body?
Hopefully what happened to Tran will discourage other Orange County Republicans from trying to suppress the Latino vote.