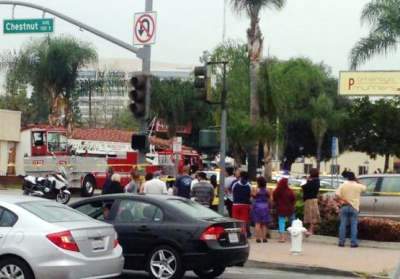 The Santa Ana Police Department's phone was ringing off the hook today at around 1 pm, as residents called in about a shooting, around the 800 block of Cypress Ave., in Santa Ana, according to the O.C. Register.
Apparently a man in a white truck shot at multiple people.  SAPD police officers tried to pull him over in the 300 block of Cypress Ave.   They ended up shooting the man after he shot at them.
The man has not been identified and we don't know his condition.
This incident happened in Ward 2, which is represented on the City Council by Councilwoman Michele Martinez.