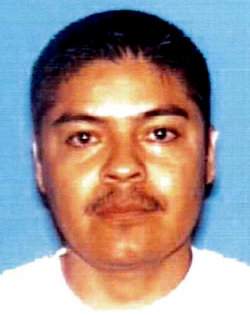 Santa Ana Police Department
Advisory: Santa Ana Police Department & OCDA Investigating OIS and Shooting Incident
Suspect: Benito Osorio (39) Santa Ana
On 3-11-2015 at 1:00 PM SAPD Officers responded to a report of a shooting in progress in the 800 Block of South Cypress. The initial shooting investigation in the 800 Block of South Cypress revealed that the suspect located the victim, whom it is believed he had a dispute with regarding a female third party, who was not present. During the altercation the suspect fired his weapon at the victim; however the shots did not strike him. The suspect fled the shooting scene and was located by responding officers.
The officers ultimately stopped the suspect vehicle in the 300 Block of South Main Street. The suspect began pointing the gun at his head while still seated in the vehicle, eventually shooting himself. The suspect then exited the vehicle while still armed with the handgun and confronted the officers on scene, prompting an officer involved shooting. All of the officers involved in the incident were uninjured. The suspect was transported to Western Medical Center where he was pronounced dead.
As in all officer-involved shooting incidents, there are three parallel investigations now occurring: The Orange County District Attorney's Office is conducting a criminal investigation of the officer-involved shooting. Santa Ana Police Department Homicide Detectives are investigating the attempted murder of the male victim as well as other potential criminal actions by the suspect. Lastly, Santa Ana Police Department Professional Standards Inspectors are conducting an internal investigation of the officer-involved shooting.
###