When Ceci Iglesias got elected to the Santa Ana City Council she had to give up her seat on the Santa Ana Unified School District's Board of Education. Now her vacancy must be filled but the SAUSD School Board has bungled this.
Early on in the process I emailed the SAUSD Superintendent and asked for an application to fill the vacant SAUSD School Board seat. I never got a reply. Santa Ana City Commissioner Cecilia Aguinaga did the same and was also blown off. It is clear that the SAUSD School Board Member application process has been rigged from the start.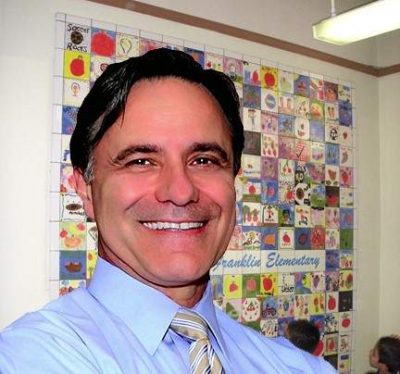 There are now two candidates left that remain in consideration to replace Iglesias on the SAUSD School Board. They are Bruce Bauer, a lawyer who lives in the Floral Park neighborhood and Carolyn Torres, a school Teacher and community activist who grew up in Santa Ana.
Bauer contacted me after he lost an SAUSD School Board race a couple years ago to tell me that he had decided to come out of the closet. He was married a few years ago and he and his former wife raised two kids. Now he has become very vocal about standing up for the LGBTQ community. He is also very closely allied with current SAUSD School Board Chair Valerie Amezcua.
Torres is involved with Chicanos Unidos. She is, as mentioned above, a teacher. She has no previous experience running for office. Some in the community prefer her over Bauer because she is Hispanic. She is said to be opposed to charter schools however so is Bauer. She is also very liberal in fact she posted recently on her Facebook page that the U.S. Government assassinated Dr. Martin Luther King Jr. Snopes debunked that notion. Can you imagine what crazy notions will come out of Torres' mouth if she gets appointed to the SAUSD School Board?
The next School Board meeting will be held on January 22, when they could select a Provisional Appointment to replace Iglesias.
A Special Election should be held instead so the voters of Santa Ana can elect a person of their choice to take the vacant seat. The School District would have to pay up to $300K to hold a Special Election. That would be a small price to pay in our estimate to sustain the rights of the voters in our city.
In order for a Special Election to happen supporters must gather 1,500 signatures, I believe in about one month's time frame.