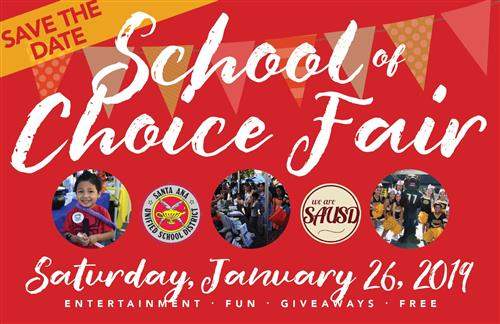 Come and learn about the variety of programs offered at #SAUSD schools during the 5th Annual School Choice Fair from 1 to 6 p.m. Saturday, January 26, 2019 at the MainPlace Mall.
Schools and departments from across the District will provide information on our award-winning campuses and our wide selection of programs, including STEM, early learning, dual language, Speech & Debate, and Visual and Performing Arts, in addition to their 34 career pathways, nationally ranked culinary program, and more.
The MainPlace Mall is located at 2800 N Main St., in Santa Ana.