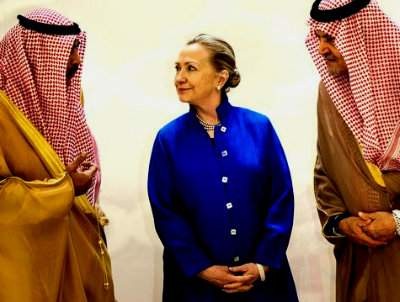 The "Ready for Hillary" organization, which is promoting Hillary Clinton as a presumptive Democratic candidate for U.S. President, is hosting a fundraiser in Santa Ana on Thursday, March 26, 2015, from 6 to 8 pm.  The event will be held at Diego's Downtown, located at 224 East 3rd St, in Santa Ana.
The event will be chaired by Santa Ana Councilwoman Michele Martinez and Mayor Pro Tem Vincent Sarmiento, Anaheim Councilman Jordan Brandman, and Fran Sdao, the Recording Secretary at the Capistrano Unified Council PTSA.
The event hosts include Nick Anas (who quit as Executive Director of the Democratic Party of Orange County earlier this year), Alicia Berhow, Dr. Leah Ersoylu, Claudia Figueroa, Alex Flores, former State Assemblywoman Sharon Quirk-Silva (who lost her seat in the 65th A.D. in 2014), Georgina Maldonado, & Melahat Rafiei.
To attend you will have to donate at least $20.16.  You can also host for $201.60 or bring 10 guests.  You can be an event co-chair for $500.  If you are interested in joining the host committee please email jmejia@ReadyForHillary.com.
Hillary's husband, former President Bill Clinton, Clinton had won California in 1992, but he was on the losing side of the 187 battle.  He famously "pivoted in his 1996 re-election campaign. In the political ad "Signed," (posted above) Clinton touted his border security record, "President Clinton doubled border agents … Signed a tough anti-illegal immigration law protecting US workers. 160,000 illegal immigrants and criminals deported, a record." Worried about losing California, Clinton's media consultants made sure to mention how many new border agents the state got," according to I Agree to See.
As part of a 1996 initiative to curb illegal immigration, Clinton signed the Illegal Immigration Reform and Immigrant Responsibility Act (IIRIRA) on September 30, 1996. Appointed by Clinton, the U.S. Commission on Immigration Reform recommended reducing legal immigration from about 800,000 people a year to about 550,000, according to Wikipedia.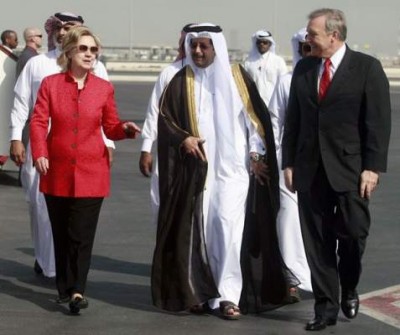 Sen. Rand Paul (R-Ky.) announced this week, on Friday, that foreign contributions to the Clinton Foundation are "thinly veiled bribes," and said Hillary Clinton should return any donations from Saudi Arabia or other countries that abuse the rights of women, according to Politico.
The foundation banned all donations from foreign governments during Clinton's four-year tenure at the State Department because of conflicts of interest it would pose for the foundation and the Obama administration. When Clinton stepped down in early 2013, the foundation began, once again, to collect donations from foreign governments like Saudi Arabia, the United Arab Emirates and Oman, according to CNN.