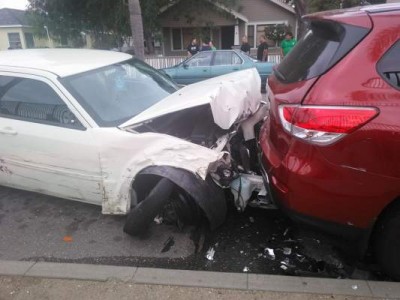 An unidentified woman crashed her car into several parked cars this morning on North Parton St., in between 15th and Washington, right next to Willard Intermediate School, according to local photographer and community activist Igmar Rodas.
The woman had minor injuries.  She was taken to a local hospital by an ambulance.  No other injuries were reported.
The SAPD was on scene investigating the crash site.