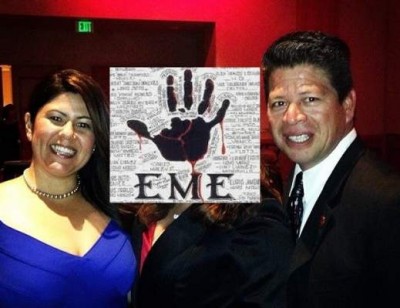 Roman Reyna and Michele Martinez may tell you that they have left their criminal pasts and gang lives behind but we don't think this is true. Don't be fooled for even a second by the self-proclaimed "reformed" drug dealer and tough guy.
Reyna allegedly verbally threatened Martinez' top opponent, Mirna Velasquez, warning her that something may physically happen to her if she ran for the City Council against Martinez. Luckily, that did not deter Velasquez from running; she filed her papers in spite of these threats. Reyna even tried to talk Velasquez into moving and running against Mayor Pro Tem Sal Tinjero, telling her that he is the weakest link on the city council and that she could easily beat him.
When you are dealing with these kind of elected officials, the rest of the story is predictable. When Velasquez decided to go ahead and file for the City Council seat in Ward 2, someone welcomed her to the race by throwing a brick through her front window. Was this just a coincidence? We have our doubts.  It was just another intimidation attempt by the group of gang bangers that currently have control of our City Council – including the first term Councilman who wants to be our next Mayor.
Don't forget by the way that Reyna ripped Mayor Pulido's brother, who has struggled to keep up with the tax burden that the DTSA PBID needlessly imposed on his muffler shop.   Yet I am told that Reyna's brother died in state prison!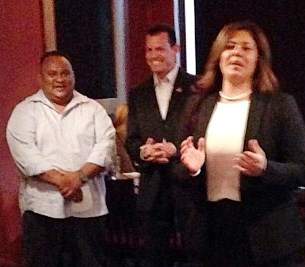 Have you noticed that this sad bunch can only muster the cojones to run for Mayor when they are in the middle of their City Council terms because they know that their chances of winning are very slim? They know that they can lose the mayoral election without losing their seats on the City Council.
Martinez tried this in 2008 after being on the council only two years while David Benavides ran for Mayor two years ago, in 2012, under the same circumstances. A huge divide was created between Tinajero and David Benavides in that race because Tinajero wanted to run for Mayor at the time but Benavides would not step aside for him. Tinajero wanted his chance to be Mayor without losing his City Council seat if he lost the Mayoral race. In retrospect, maybe Tinajero should have thanked Benavides for not stepping aside because we all know how the 2008 and 2012 races ended–with Mayor Miguel Pulido absolutely burying both Martinez and Benavidez. And Pulido did the same thing to the gangbanger's favorite defense attorney, Al Amezcua, in 2010.
These are not courageous people, who would be willing to run for Mayor without the safety nets of their secure City Council seats in place. That should tell you something about their character and lack of leadership. There are even some that are saying that the gangs and drug dealers were involved in convincing other candidates into running in Martinez's ward to split the vote and allow Martinez to stay in office–clearly illegal, immoral, unethical and, sadly, typical behavior for these City Council members.
This group has to be shown at the polls in November that we will support someone who has ethics and who really cares about the community and its future.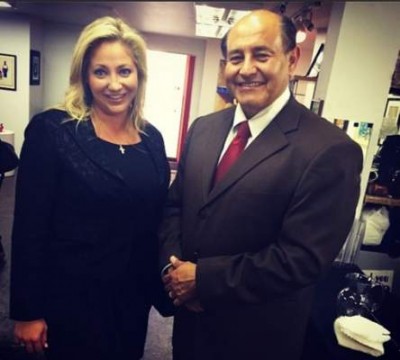 Velasquez is running for City Council ward 2 against incumbent Councilwoman Martinez and we have endorsed her because she is the best person for the position. If she can stand up to these types of threats of intimidation, imagine what she will do for our community?