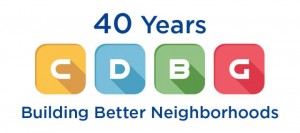 City of Santa Ana, Downtown Orange County
Community Alert: SANTA ANA TO START APPLICATION PROCESS FOR $340,000 AVAILABLE CDBG FUNDS ON OCT. 6 FOR EXPERIENCED NON-PROFITS
The City of Santa Ana will make available an estimated $340,000 of Community Development Block Grant (CDBG) funds to experienced nonprofit organizations for the provision of public services for fiscal year 2015-16 (July 1, 2015 through June 30, 2016). The minimum funding amount per grant will be $30,000. The expected grant awards will range from $30,000 to $75,000. Funding will be provided through reimbursements for eligible CDBG expenses.
APPLICATIONS TO REQUEST FUNDING WILL BE AVAILABLE ON OCTOBER 6, 2014 AT CITY HALL (6TH FLOOR) AND ON WWW.SANTA-ANA.ORG/CDBG.
APPLICATIONS WILL BE DUE NOVEMBER 14, 2014 AT 5 PM.
CDBG Criteria:
Nonprofit applicants must meet the following guidelines and criteria:
• Meet the national objective of activities that provide a benefit to low- and moderate-income persons. Projects must serve at least 51% low- and moderate- income persons. In general, to document compliance with the national objective requirement, funded projects will require the collection, calculation, and documentation of participant's family size and income.
• Align with one of the following City of Santa Ana Strategic Plan Goals:
o Community Safety
o Youth, Education, Recreation, or
o Community Health, Livability, Engagement & Sustainability
• Provide a new service or a quantifiable increase in the level of an existing service
• Additional requirements are listed in the application
APPLICANTS ARE REQUIRED TO ATTEND ONE MANDATORY CDBG TRAINING.
Mandatory trainings will be held at City Hall (Second Floor, Room 229) on the following dates:
• 10/7/14 from 4 pm – 6 pm
• 10/9/14 from 10 am – 12 pm
• 10/15/14 from 10 am- 12 pm
Please RSVP for one of the above dates by sending an e-mail to CDBG-ESGgrants@santa-ana.org.
For more information on CDBG, please visit www.santa-ana.org/cdbg.
About CDBG: The U.S. Department of Housing and Urban Development (HUD), Community Development Block Grant (CDBG) program is a flexible program that provides communities with resources to address a wide range of unique community development needs. The program provides annual grants on a formula basis to entitled cities and counties to develop viable urban communities by providing decent housing and a suitable living environment, and by expanding economic opportunities, principally for low- and moderate-income persons.
###