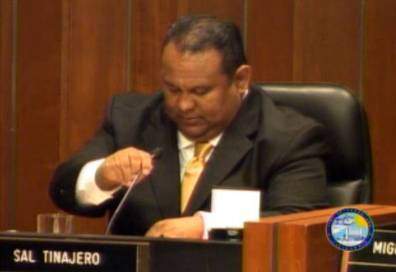 Santa Ana's Mayor Pro Tem, Sal Tinajero, is up for reelection in Ward 6, in this November's General Election, but you would hardly know that as he still doesn't have a campaign website.  Tinajero has a personal Facebook page but hasn't even bothered to launch a Campaign Facebook page.
What is up with Tinajero?  I know he is a busy guy but the message he is sending to the voters is that he isn't interested in their vote.
This is the wrong year for Tinajero to take a vacation during campaign season as he has a challenger who is working hard and who is known in the community, in the form of Miguel "Mike" Gonzalez.
Gonzalez owns a local nightclub/restaurant, Mexicanisimo, which caters to Santa Ana's large community of Mexican immigrants.  he also owns a security guard company and is a licensed security guard instructor.  His work as a member of the Board of an organization called "Los 32" which includes activists from each of Mexico's 32 states, has made him a fixture in the community.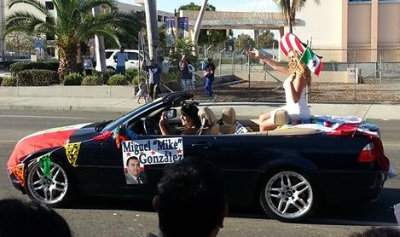 I am hearing rumors that the Tinajero campaign is trying to get Gonzalez, the father of four young daughters, in trouble due to residency issues.  Someone posted an anonymous comment on our blog to that effect and Gonzalez told me that a local news weekly publisher has it in for him for what he says are ridiculous reasons.  Gonzalez assured me that he has maintained a home in Santa Ana for years because he often works late, which given the nature of his businesses makes sense to me.
Like many families in Santa Ana, the Gonzalez family has struggled with what to do about educating their children.  The schools in Santa Ana are for the most part awful.  I know several public school teachers who live in Santa Ana and they also send their kids either to private or charter schools.  Current SAUSD Trustee Audrey Noji even sent her son to a public high school in Irvine!
So if the Gonzalez family has a home in Fountain Valley so their daughters can attend the good schools in that community, what voter would blame them for that?  As long as Gonzalez can prove that he also has a home in Santa Ana that he lives in it a majority of the time, he should have no problems.  And he says he has that proof.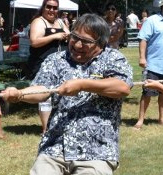 If Tinajero wants to make an issue about someone's residency what about his longtime ally, SAUSD Trustee John Palacio?  He has a home in Arizona and is only in Santa Ana on a part time basis.  I wonder if Palacio also votes in Arizona?  That would be a major felony!  But Palacio is allied with Tinajero so of course Tinajero's posse is leaving him alone.  Don't forget that Palacio's old chum on the SAUSD School Board, Nativo Lopez, was almost put in prison a few years after he was recalled because of residency problems of his own.  And don't forget that Tinajero was an ally of Palacio and Lopez when they were all on the SAUSD School Board together.
Also worth noting is the fact that Palacio's other compadre, gangbanger lawyer Alfredo Amezcua, had to quit the Rancho Santiago Community College District's Board of Trustees when he got caught claiming to sleep at his law office but he didn't actually live in the district he ran for.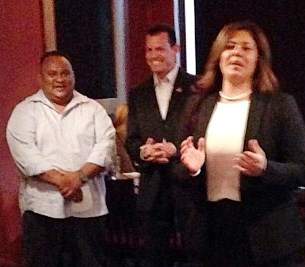 Instead of sending his attack dogs to go after Gonzalez on scurrilous charges, shouldn't Tinajero show us that he cares about winning by running even a halfhearted semblance of a reelection campaign?
Tinajero has a lot of explaining to do on his own part.  Why did he vote to fire our former City Manager, Paul Walters, who saved our city from bankruptcy?  Why did Tinajero then vote to overpay the new City Manager, David Cavazos, who recently forced the SAPD to fire 25 school crossing guards on the first day of this school year?  And Cavazos is now trying to pass a utility tax ballot measure that will increase our taxes!  The SAPD also got rid of their gang unit and SWAT team.  Tinajero went along with all of this!
I for one wish that Tinajero and company would stick to the issues and let us know why Tinajero has done such a poor job on the City Council and why in the world we should reward him with four more years.