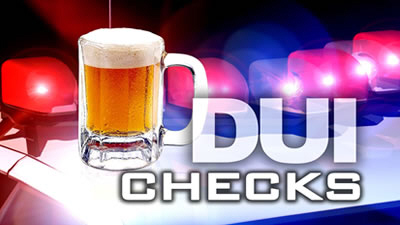 The Santa Ana Police Department's (SAPD) Public Information Officer, Anthony Bertagna, and Santa Ana Chief of Police Paul Walters both confirmed today, via email, that the SAPD is not going to be conducting any DUI checkpoints this weekend.
Now that doesn't mean that our residents and out of town visitors should get drunk and drive on New Year's Eve, but it does mean that our residents who don't have documents can feel free to drive without having to worry about their cars being impounded.
If you do get wasted this New Year's Eve there is good news.  The Orange County Transportation Authority (OCTA) is providing free bus rides between 6 p.m. on New Year's Eve, Dec. 31 and 2:30 a.m. on New Year's Day, Jan. 1.
And the AAA is offering their Tipsy Tow service, which provides a complimentary ride and vehicle tow up to seven miles from the point of pickup to drivers who have consumed alcohol on New Year's Eve and the Fourth of July. Tipsy Tow service is available to members and non-members. Ask for a Tipsy Tow by calling 1-800-400-4222.
If you do see a drunk driver be sure to call the SAPD at (714) 245-8665 or you can dial 911.
And please remind your family and friends that it is not cool to shoot firearms off in the air on New Year's Eve.  When the bullets come down they can hurt or kill innocent people!