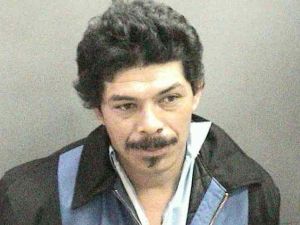 For Immediate Release: April 2, 2012
Contacts:
Susan Kang Schroeder,  Chief of Staff, Office: 714-347-8408, Cell: 714-292-2718
Farrah Emami, Spokesperson, Office: 714-347-8405, Cell: 714-323-4486
Case # 09CF3141: MAN CONVICTED OF CHRISTMAS EVE SEXUAL ASSAULT OF 8-YEAR-OLD FEMALE RELATIVE INCLUDING ORAL COPULATION AND RAPE AND/OR SODOMY
SANTA ANA – A man was convicted today of sexually assaulting an 8-year-old female relative, including oral copulation and rape and/or sodomy, on Christmas Eve while family members slept in other rooms. Jorge Miguel Gallegos, 38, Santa Ana, was found guilty by a jury of one felony count of sexual intercourse or sodomy with a child, two felony counts of oral copulation or sexual penetration with a child, and one felony count each of digital penetration of a child under 10, lewd acts on a child under 14, and dissuading a witness from reporting a crime. Gallegos faces a sentence ranging from a minimum of 55 years to life to a maximum of 66 years to life in state prison at his sentencing May 11, 2012, at 9:00 a.m. in Department C-36, Central Justice Center, Santa Ana.
At approximately 11:00 p.m. on Dec. 24, 2009, Gallegos took his 8-year-old female relative, Jane Doe, into the kitchen of his Santa Ana home after other family members had gone to sleep. He sexually assaulted the child including sodomizing and/or raping and orally copulating her. The defendant's wife walked into the kitchen and witnessed the molestation.
Gallegos ripped the telephone from the wall and threatened his wife not to tell anyone about the sexual assault. The defendant then fled the scene and went to a friend's house. Gallegos' wife called 911 and the Santa Ana Police Department (SAPD) responded to the scene. Gallegos was arrested shortly thereafter, in the early morning hours of Dec. 25, 2009.
A subsequent investigation by SAPD revealed a second unreported sexual assault from a prior time. On one other occasion between September and December 2009, Gallegos sexually assaulted Jane Doe in his home including the same conduct as on Christmas Eve.
Deputy District Attorney Mark Birney of the Sexual Assault Unit is prosecuting this case.
###
Tony Rackauckas, District Attorney
401 Civic Center Drive West
Santa Ana, CA 92701