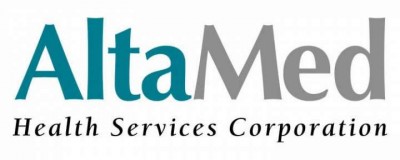 FREE ENROLLMENT ASSISTANCE IN ORANGE COUNTY ON FEB. 8TH AS DEADLINE TO SIGN UP FOR OBAMACARE COVERAGE APPROACHES
February 15th Marks Deadline to Sign up for Obamacare Coverage Effective on March 1, 2014, AltaMed Health Services to Offer Free Enrollment Assistance for Orange County Residents
WHO/WHAT: February 15th marks the deadline to sign up for health care coverage effective March 1, 2014 under the Affordable Care Act (ACA). Navigating through the new health insurance plans under the ACA can be overwhelming for many, especially for those who may be purchasing health insurance for the first time. On Saturday, February 8, 2014 from 9 a.m. – 3 p.m., not-for-profit AltaMed Health Services, the largest network of Federally Qualified Community Health Centers in southern California, will provide the public with free enrollment assistance at its Health Insurance Resource Center in Santa Ana. Certified enrollment experts will be available to address the public's questions regarding who qualifies for coverage under health care reform, what's covered, where to enroll, who are the plan providers and more. The public can call 877-462-2582 to get more information.
With 10 clinics in Orange County, AltaMed offers access to affordable and high-quality primary care, dental care, prenatal and pediatric care, health and nutrition education, HIV services, pharmacies and more. AltaMed has delivered quality care to the underserved communities of Southern California for more than 40 years.
WHEN: Saturday, February 8, 2014, 9 a.m. – 3 p.m. for public
WHERE: AltaMed Health Insurance Resource Center at 2720 Bristol St., Santa Ana, CA 92704
WHY: In efforts to improve the health and well-being of uninsured Orange County residents, AltaMed has opened an Insurance Resource Center with certified experts to guide the public through Covered California enrollment.
CONTACT: Lauren Astor Jay Geer/Sandy Nesheiwat, AltaMed Miller Geer & Associates, (323) 622-2408 (562) 467-2020 x232 / (714) 606-7075 (mobile), lastor@la.altamed.org jay@millergeer.com / sandy@millergeer.com
About AltaMed Health Services
AltaMed is Southern California's leading nonprofit health care system delivering integrated primary care services, senior care programs, and health and human services for the entire family. AltaMed's team of multicultural and bilingual physicians and health care professionals deliver superior quality care through an integrated delivery system of 44 sites and an affiliated Independent Practice Association (IPA) of contracted physicians in Los Angeles and Orange Counties.
###